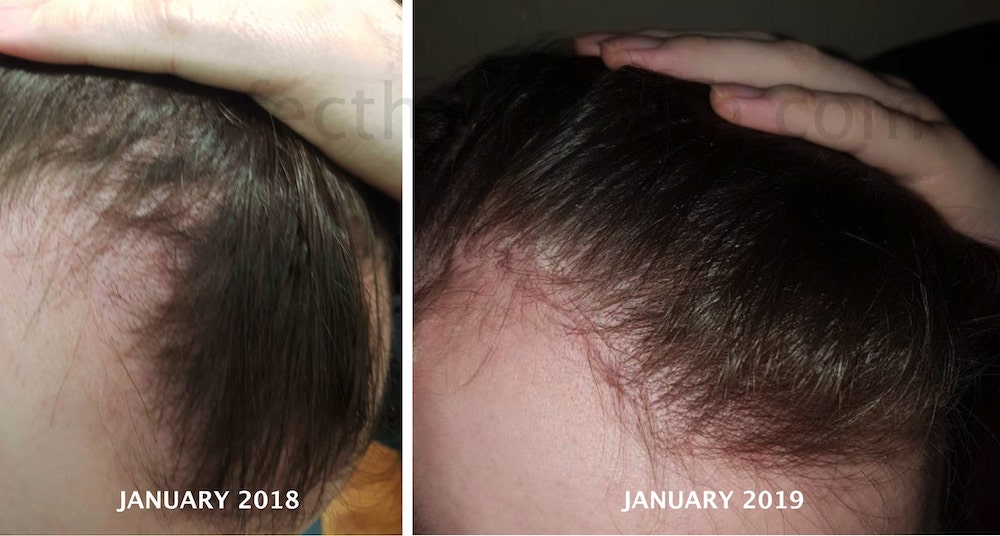 "I do really need to thank you, your website was the only place I could get reliable and scientific information that considered multiple sides on hairloss.
Reddit and other hairloss forums are a complete mess filled with misinformation, fearmongering and bitter people. I should have started my hairloss journey 3-4 years ago...
I know it's going to take some time to regrow more but I might actually get to experience some of my youth before I'm actually old because of you and honestly that means the world to me." –MTC, 23, Australia
"As I mentioned in one of my comments, I see a massive amount of regrowth that is all less than about 8 cm long... I can't thank you enough for what your program—essentially all of your time and research—has done for me!
The key is to get your information to hair loss sufferers early on in the process—before they have been bombarded with misinformation and the myriad (and costly) product pitches that leads nowhere except to discouragement." –Lisa, 52, U.S.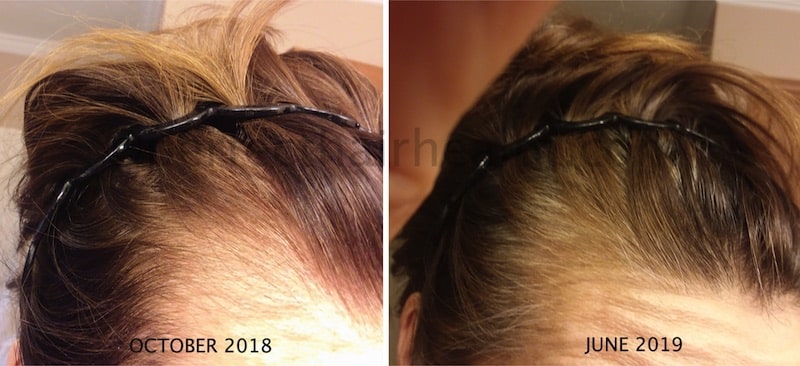 The Perfect Hair Health Membership Program
A membership for hair loss sufferers. Built by consumer advocates. Run by researchers. Designed to maximize your potential for hair regrowth – all with education and expert support.
The Perfect Hair Health Membership Community is the ultimate resource center for hair loss sufferers.
It's a membership 100% dedicated to hair recovery.
It's packed with in-depth courses, member case studies, regrowth success stories, ultimate guides, expert interviews, and educational resources on everything you need to maximize your chances of hair regrowth.
It's all built around a community of supportive, like-minded hair loss sufferers committed to learning, taking action, and helping each other succeed.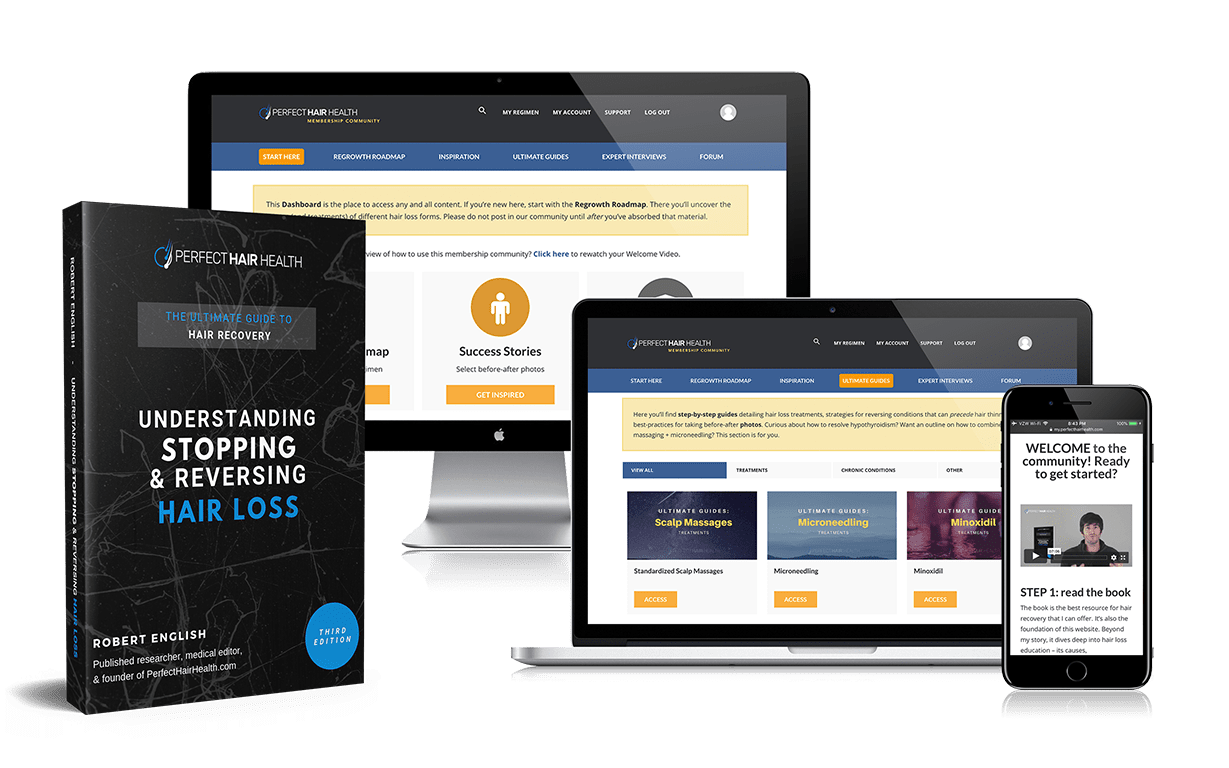 The

hair loss industry

is a

disaster.

Doctors

are quick to prescribe finasteride, but quick to skip a health exam where they might identify other causes of hair loss.

Dermatologists

want to sell us PRP & stem cells, so they forget to mention at-home devices that cost $10 and might be just as effective at regrowing hair.

Health websites

fear-monger over the side effects of drugs, so they can sell us their own supplements that are allegedly "side-effect free".

Hair loss forums

downplay the evidence on natural therapies and get tribalistic over "natural" versus "conventional" methods.
This leaves hair loss sufferers feeling:
Frustrated trying dozens of pills, topicals, or shampoos with zero results

Confused about the causes of hair loss (hint: it's not just DHT)

Unsure if a new product they've found online is the real deal or a scam

Trapped between choosing their hair health... or sexual health

Overwhelmed by the negative, unhelpful environment of most hair loss forums

Exhausted reading so many conflicting pieces of advice
In my early years fighting hair loss, I made every mistake.
I was diagnosed with male pattern hair loss in 2007. Terrified of going bald by my thirties, I wanted to do something. But every doctor, dermatologist, and website I visited gave me conflicting advice over what to buy, what was safe, and how to know if I'm making progress.
In the end, I wasted six years and $10,000 on dozens of pills, supplements, topicals, shampoos, and devices – all of which were well-marketed, most of which were scientifically baseless, none of which regrew my hair.
Over time, this catalyzed my interest in hair loss research. And when I eventually saw improvements with an approach outside of the drug model, I decided to start Perfect Hair Health to share the methods, the science, and the results of others achieving similar success – all for free.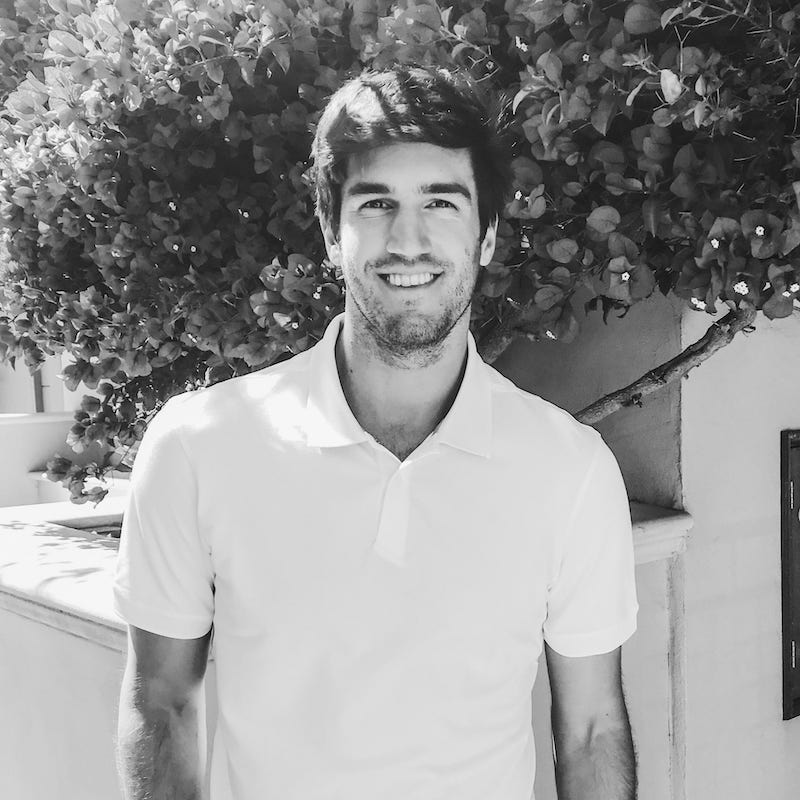 Rob English, founder of Perfect Hair Health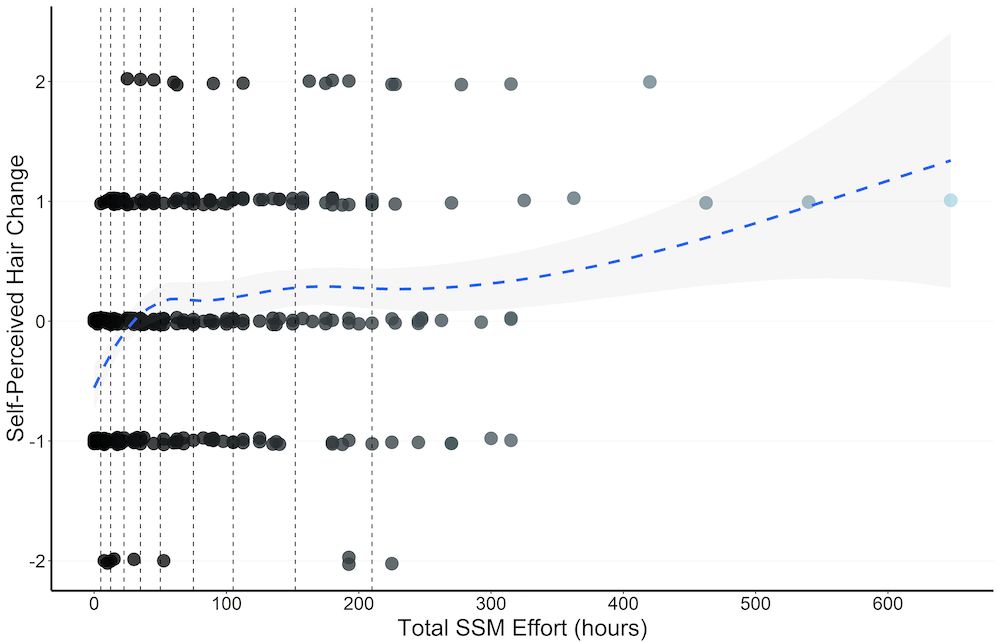 English, R.S., Barazesh, J.M. Self-Assessments of Standardized Scalp Massages for Androgenic Alopecia: Survey Results. Dermatol Ther (Heidelb) 9, 167–178 (2019).
Today, hair loss research is my career.
I'm a medical editor specializing in hair loss disorders. I've published 5 peer-reviewed papers on androgenic alopecia. I run a small research team. I'm on the editorial board of a dermatology journal. Our website has grown into a center for consumer advocacy, and an educational resource for hair loss sufferers.
I created the Perfect Hair Health Membership Program to help others avoid my mistakes, and save years of wasted time, money and hair. In my experience, the best way to do this is through education + expert-level support, along with regrowth regimens tailored to each individual's needs and preferences
.
A personalized approach; a track record for results
We don't force people down a natural or conventional path. Instead, we prioritize education. We personalize regrowth regimens built around each person's needs and preferences. We offer expert-level support. Then our members stick around to share their improvements with others. Our success stories speak for themselves.
Member results: Without Hair Loss Drugs

"I recovered about 40% of my previous hair loss... Hearty congratulations on your honest, logical and extensive work." –Mike, New Zealand, age 63


–Jenna, U.S.A., age 31* (Note: Jenna takes metformin to stabilize insulin)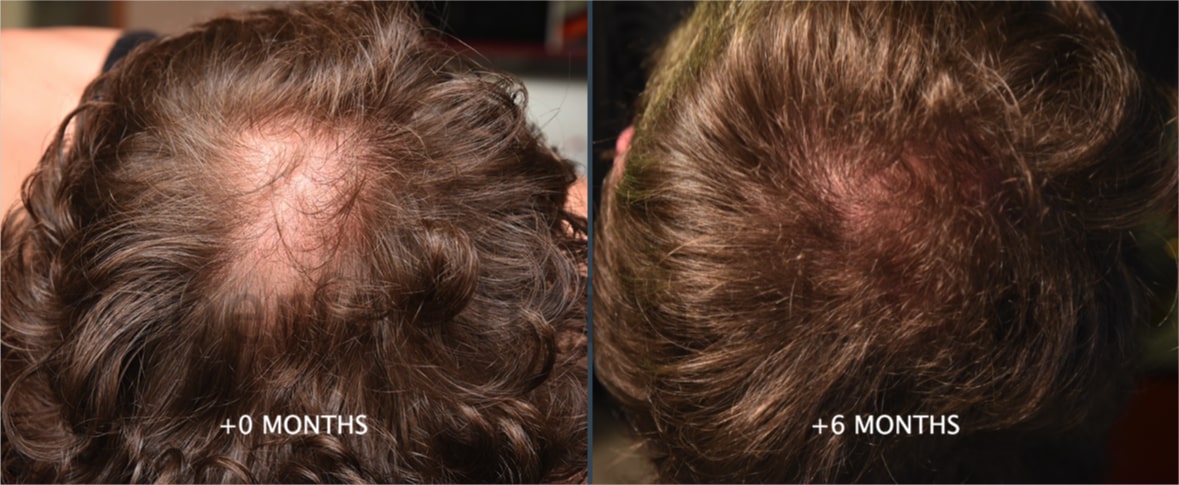 "I want to send a massive THANK YOU to Rob! I didn't believe that I can regrow my hair and now I know that it's happening and that it's just a beginning! " –Krzysiu, 30, Europe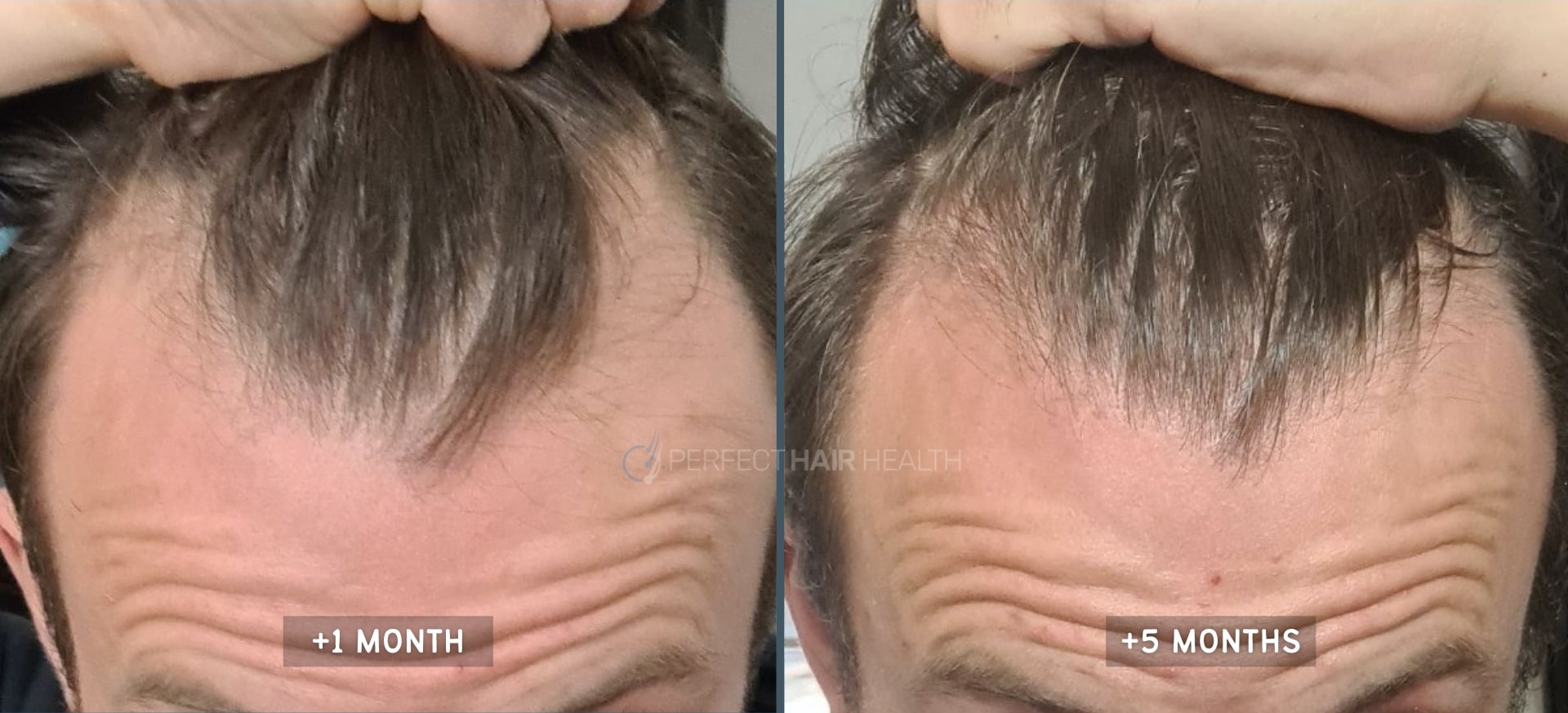 "I'm convinced I've recovered to probably the hairline I had 3 years ago. Super stoked... I never imagined in the past that any recovery was even possible so this is exciting!" –Tom, 20's, U.K.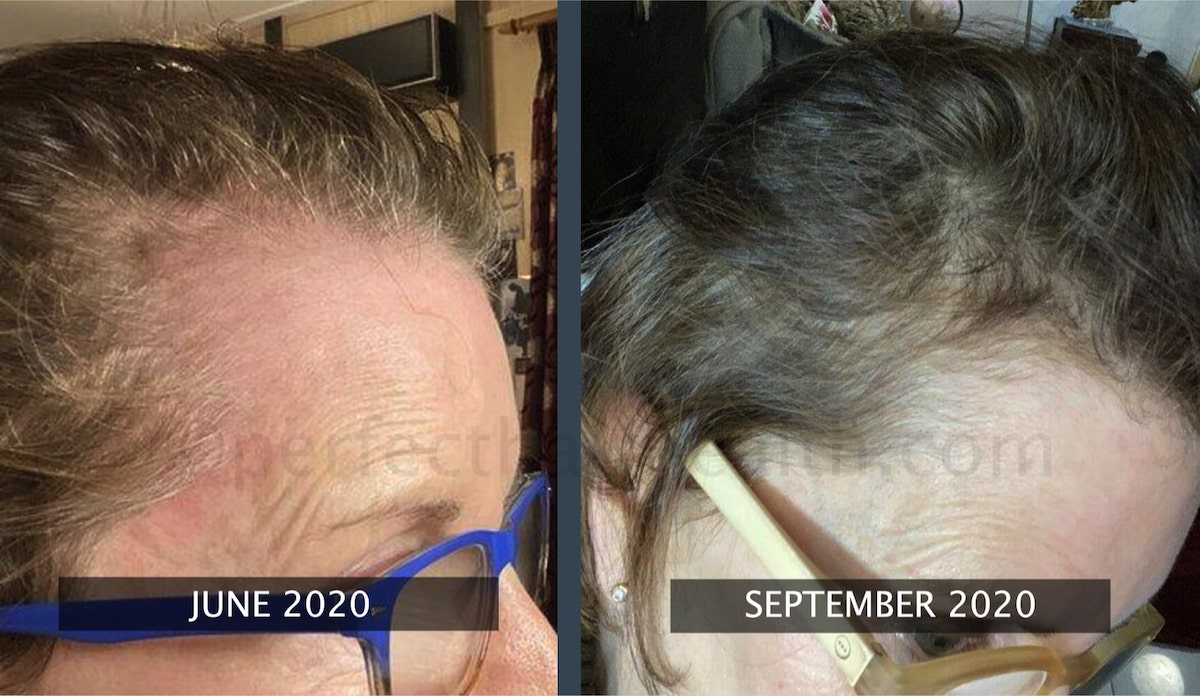 "These new photos are 3 months and ten days later. There is a huge improvement. THANK YOU ROB!!! You're my hero!!! Huge Hugs from NZ."* –Stephanie, New Zealand, 60's

"Feels awesome man. I don't know if you can tell from the pics, but not only did I thicken up what I had, but I'm regrowing my juvenile hairline. My hairline hasn't been this low since middle school." –Jared, West Virginia
Member results: With Hair Loss Drugs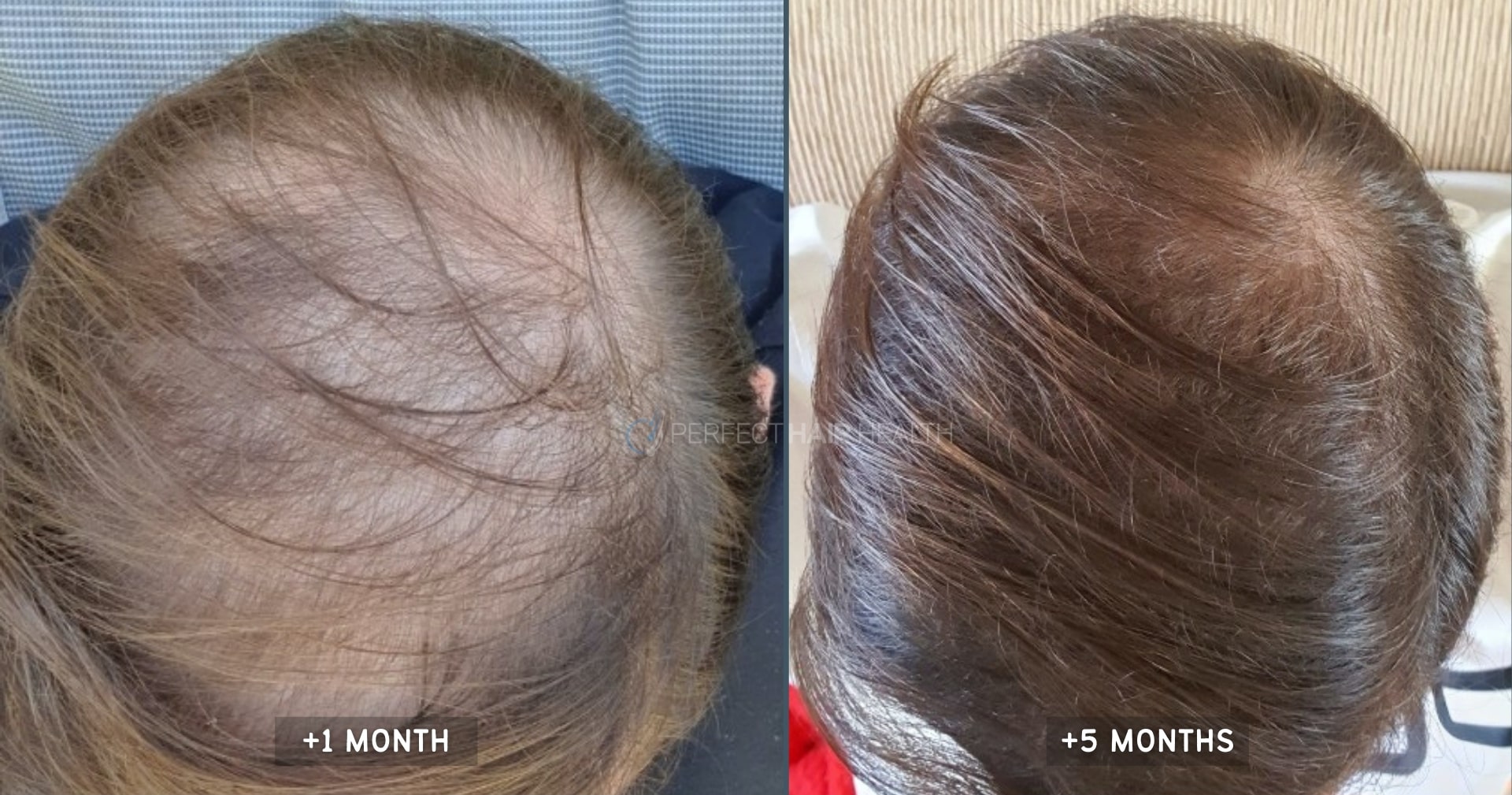 "I am now at a point where, with dry hair, most people simply cannot tell that I have AGA... this treatment surpassed my expectations and I am thrilled (I no longer have to wear a cap!)." –Pmano, age 24


"It's nothing short of awe-inspiring what you are doing here and have been doing over the last decade. To press with such integrity and dedication into this very controversial and hotly debated topic of hair loss is a genuine service to a huge worldwide community of hair loss sufferers. Thank you for your honesty, sincerity, curiosity, tenacity, rigor and vigor." –Jak, 24, E.U.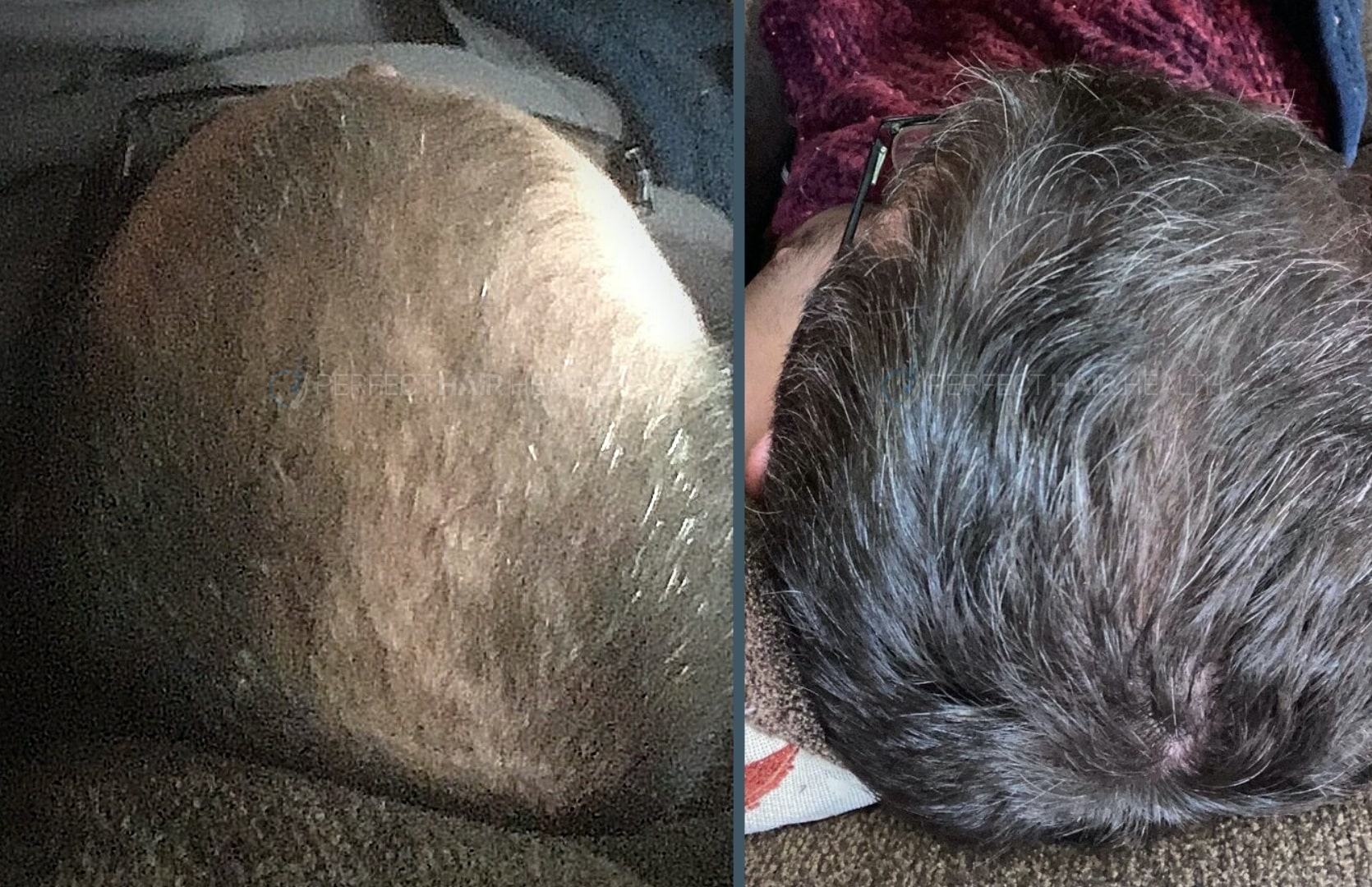 "So far, results have been very promising. My wife has taken notice and encouraged me to grow it out. At this rate, it seems I may be on the right track!" Bannon, U.S.A., age 26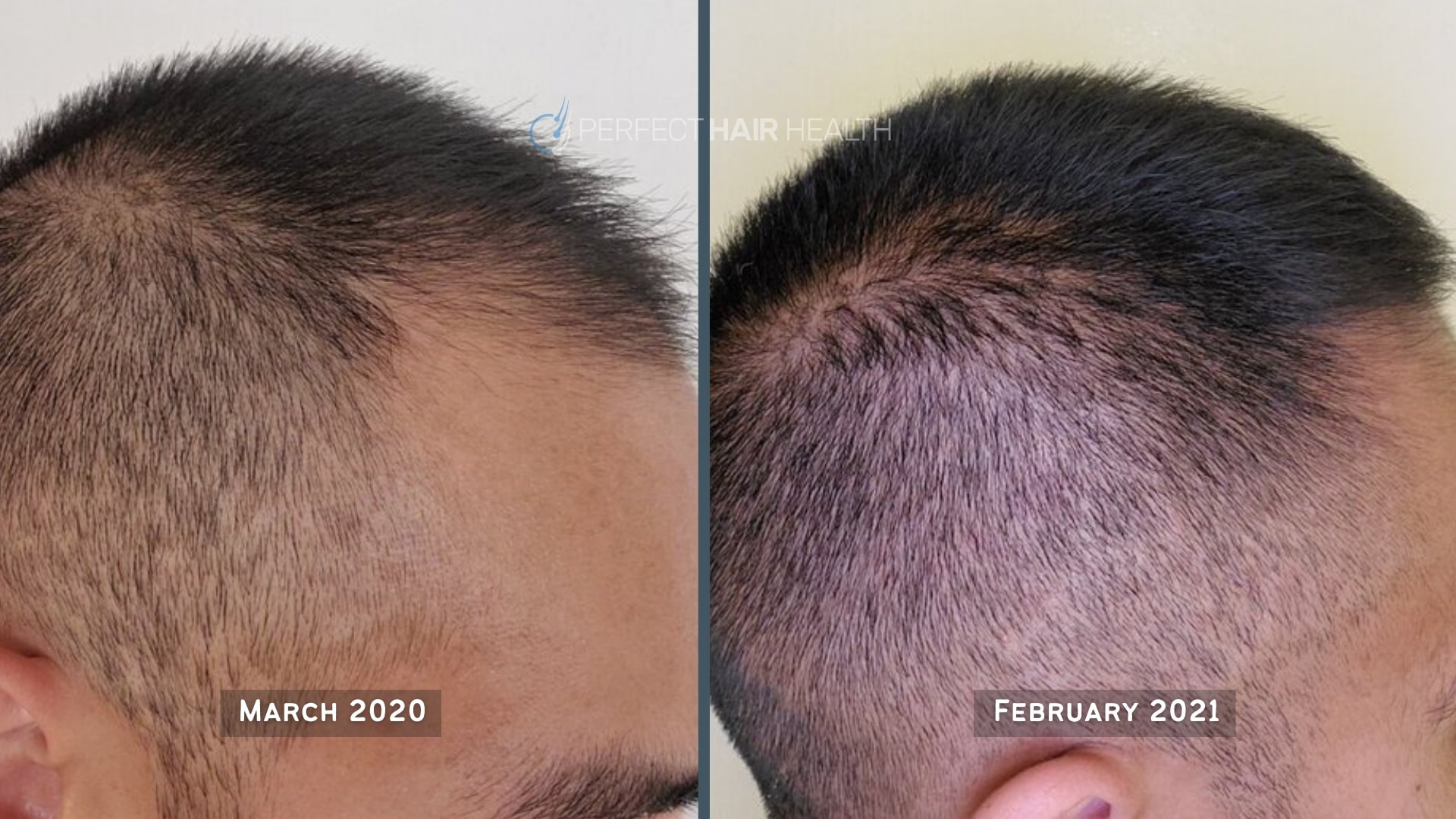 "My hair stylist even noted that my hair has gotten thicker like it used to be when I was younger." –Mike, U.S.A, age 28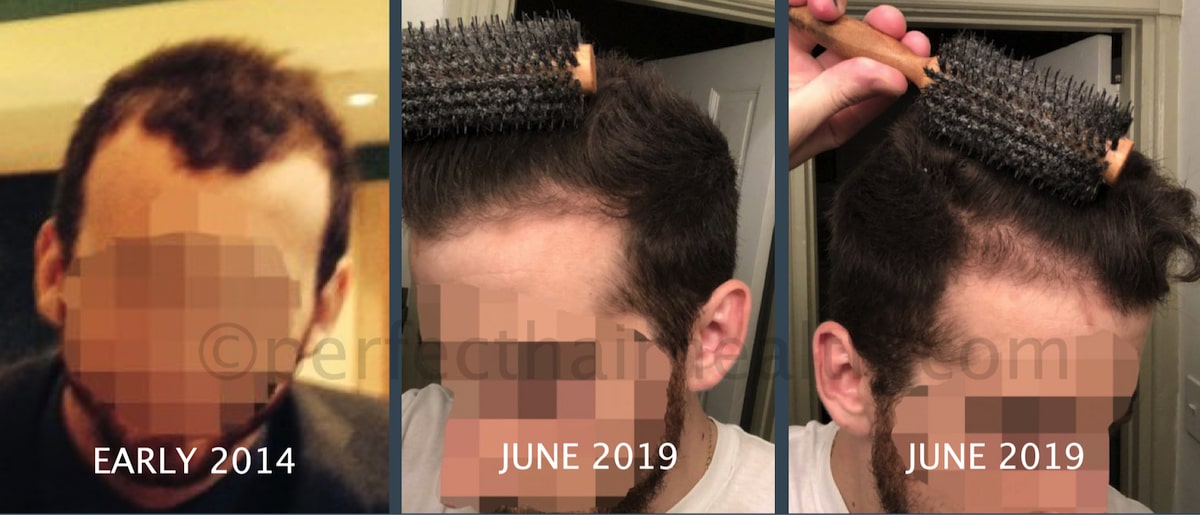 ""It's nothing short of incredible... I've thickened up considerably now that I've been doing [this routine] for almost 8 months. I've noticed a huge change in my scalp pliability. Have tons of vellus hairs on my hairline that I can actually see pigmenting at the root... I'm thrilled. I'm going to schedule another consultation with you after the 6 month mark to get any updates or data you might have."
–C.C., U.S.A., age 30
What's it like inside the membership?
Our 3-step process ensures you're on the right track

within minutes

of joining

.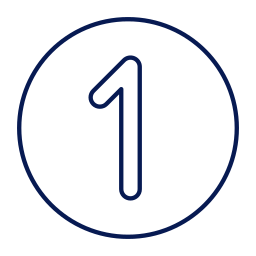 Using our educational and interactive tools, we assess your hair loss, health status, and scalp inflammation. It's an approach hyper-targeted to each individual.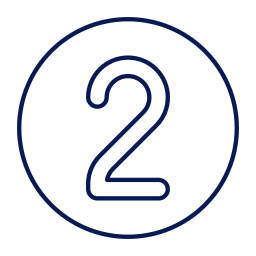 Our regrowth roadmap builds you a customized regimen based on your age, gender, hair loss type(s), drug preferences, time availability, and finances... within minutes.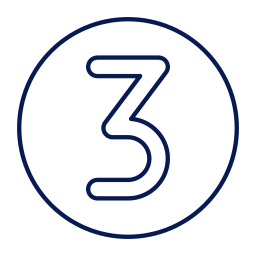 Our research team is active daily inside our member forums. Want a more guided experience? Join our weekly live calls, or opt for a one-on-one video call with Rob.



30 Day No Questions Asked Money Back Guarantee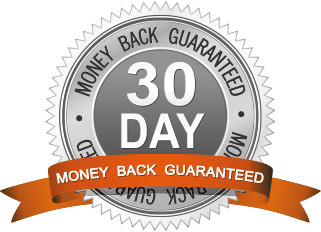 We've all bought something, realized it didn't live up to our expectations, and then regretted our purchase. I never want this to be your experience here. That's why I offer a 100% satisfaction guarantee.
If you're unhappy with your membership, I don't want your money. For up to 30 days from your original purchase, you can email me with your receipt and ask for a refund. I've always honored it. My email is inside the membership site.
Ready to start your journey toward hair regrowth?
We offer two membership packages. Both come with a 30-day money-back guarantee. Cancel any time.
COMPLETE MEMBERSHIP (Recurring)
220+ page book on hair recovery

30+ guides and interviews

25+ hours of recorded video consultations

1x monthly product reviews (with lab tests)

A community forum (15,000+ posts)
COACHING PACKAGE (Recurring)
Everything in the Complete Membership, plus...

1x weekly live video calls (ask me anything personally!)


Any questions? Call us.
You can reach me Monday-Friday, 10:00am PST to 4:00pm PST:
+1 (415) 580-0040

A brand new book on hair recovery
130+ regrowth regimens tailored to your needs
30+ ultimate guides to treatments + beyond
A private membership forum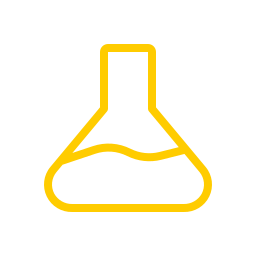 1x monthly product reviews (with lab tests)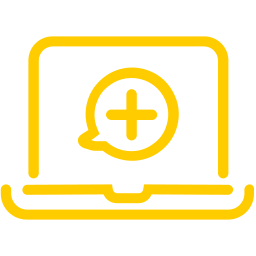 Consultation vault (25+ hours of recorded calls)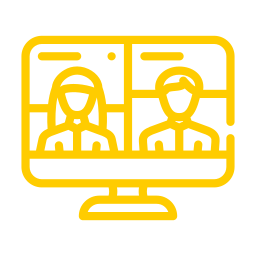 Weekly live calls + private consults (add-on)
Considering these options? Here's the cost of a single misstep

.
Minoxidil foam: $170/year

But in one study: 95% of users quit by one-year, with two-thirds citing "low effect" as their rationale.

Nutrafol®: $948/year

What marketers don't tell you: the supplements aren't tested on androgenic alopecia, and they're only clinically proven in women.

Hair transplants: $5,000+

The catch: hair rearrangement is not hair regrowth; results often contingent upon lifelong use of minoxidil and finasteride.
Laser therapies: $400+

But in clinical studies: efficacy plateaus after six months; placebo groups also see hair count improvements.

Saw palmetto: $300/year

What the research says: weak evidence in human studies; does not reduce DHT levels far enough to have a major effect.

Biotin: $300/year

The problem: hair loss from a biotin deficiency is rare in the first world and not the same as androgenic alopecia.
By avoiding a single misstep, our membership site more than pays for itself.
Inside our membership, you no longer need to:
Google "how to reverse hair loss" until 3am every night

Waste hours each day navigating biased websites and hair loss forums

Spend thousands on pills, topicals, and therapies… only to realize too late that they're not working

Wrestle over the true causes of hair loss (hint: it's complex, debated, and it varies)

Second-guess if your hair loss is a sign of deeper health concerns

Visit dozens of dermatologists – only to leave with one-size-fits-all prescriptions and generic advice
We've done the work for you. Our community liaisons and peer-reviewed researchers are here to personally support you and fast-track you to results.
More testimonials: no drugs, topicals, or surgeries
Big-brand "natural" hair loss companies boast 1+ million customers. Yet after 10 years in business, they only share 12 before-after photos on their website – most of which discern no progress. Our personalized approach actually gets people results – naturally – and saves them thousands of dollars by teaching them why they should avoid these companies.


"To be honest I am having fun with all this and I still don't know how much hair I will be able to regrow but for sure it's happening. The scalp it totally different and you can see from these attached pictures that something is happening. * –Raul, 50's, Spain
*in addition to our recommendations, Raul has recently started a topical essential oil blend.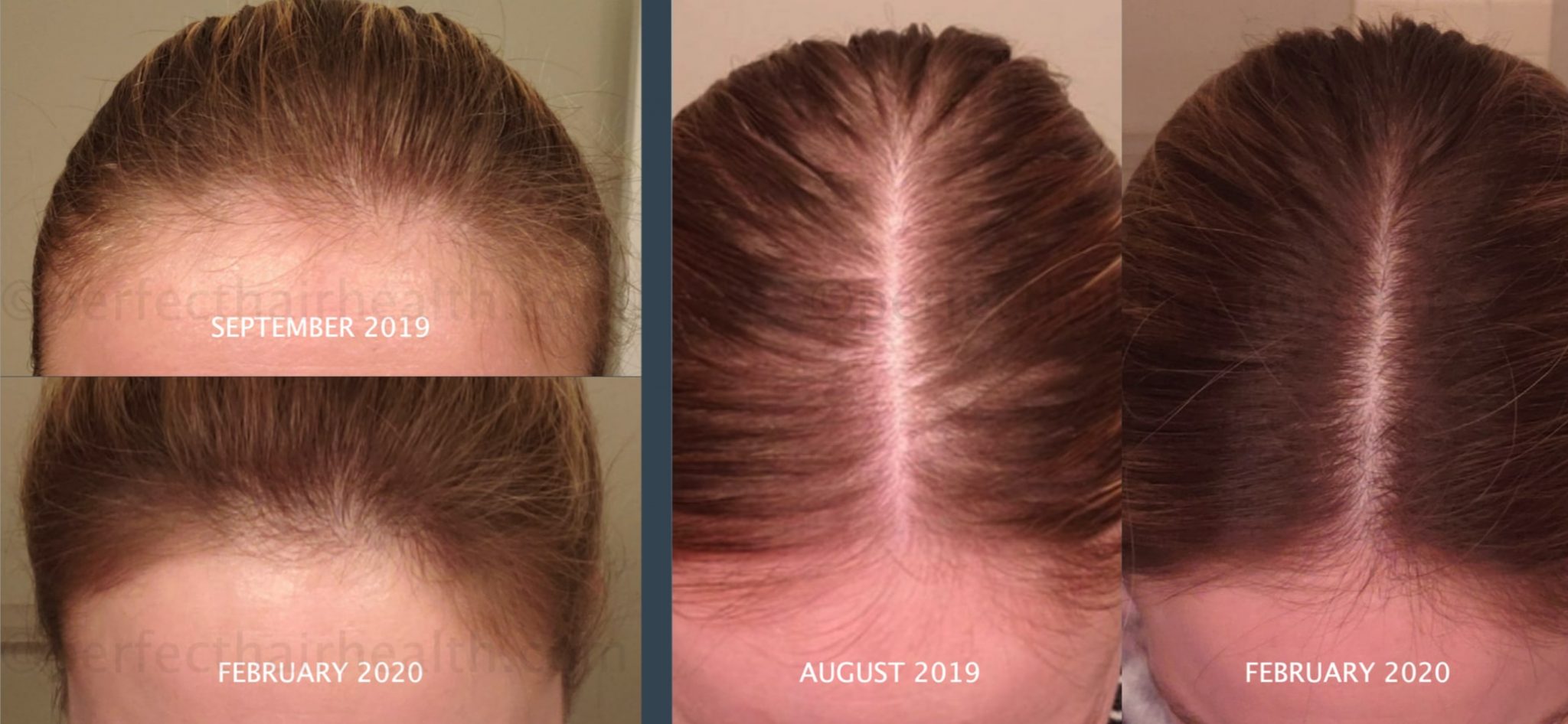 "I have attached my before and afters of my progress since joining this group... I hope this helps. I know I have definitely benefited from Rob's knowledge of scalp health... and a systemic approach for hair regrowth. I am not where I want to be, but it's a hell of a start." *
–Jenna, age 31, U.S.A. (featured earlier, different angles)
*in addition to our recommendations, Jenna takes oral metformin to stabilize her insulin levels.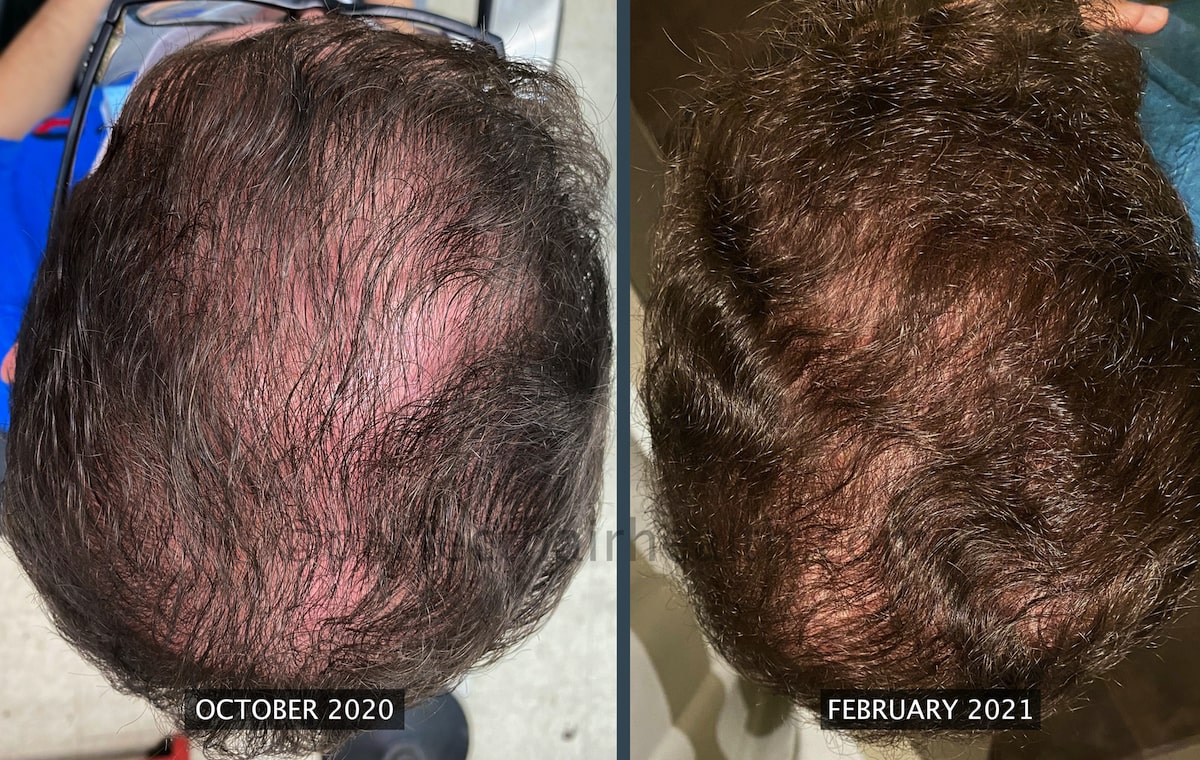 "My friends actually told me, "Your hairline improved. Your hair looks thicker, much more denser." And as you can see, it wasn't like this a few months ago... My scalp was extremely red, now it's rejuvenated."* –Rabih, 30's, U.S.A.
*as part of our recommendations, Rabih used 2% ketoconazole shampoo (which requires a prescription in some countries)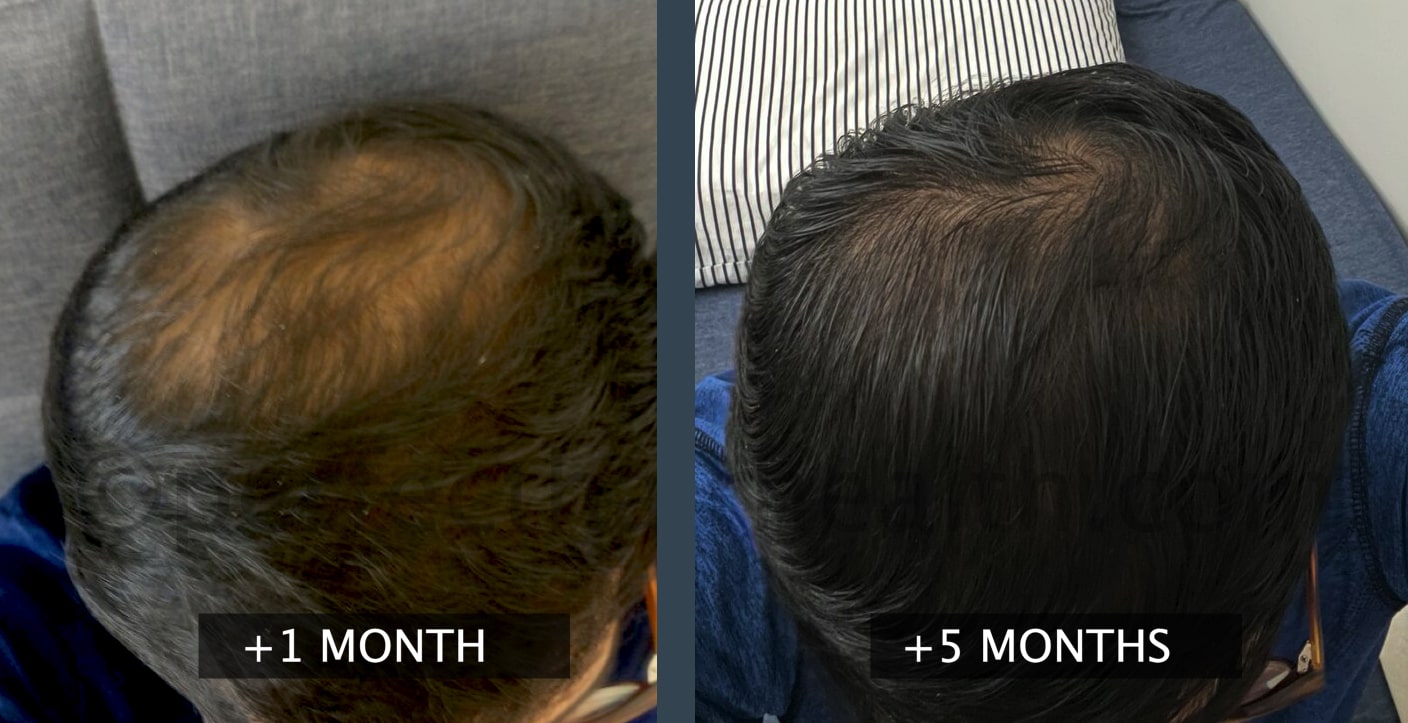 "Firstly thank you for your work in this field. I am immensely grateful that I came across your website. It has been quite a journey since last June 2020... These are two recent photos of my progress. There is a lot improvement that I am seeing and my scalp feel alive nowadays... Thanks everyone."
–Aayush, 20's, Boston, MA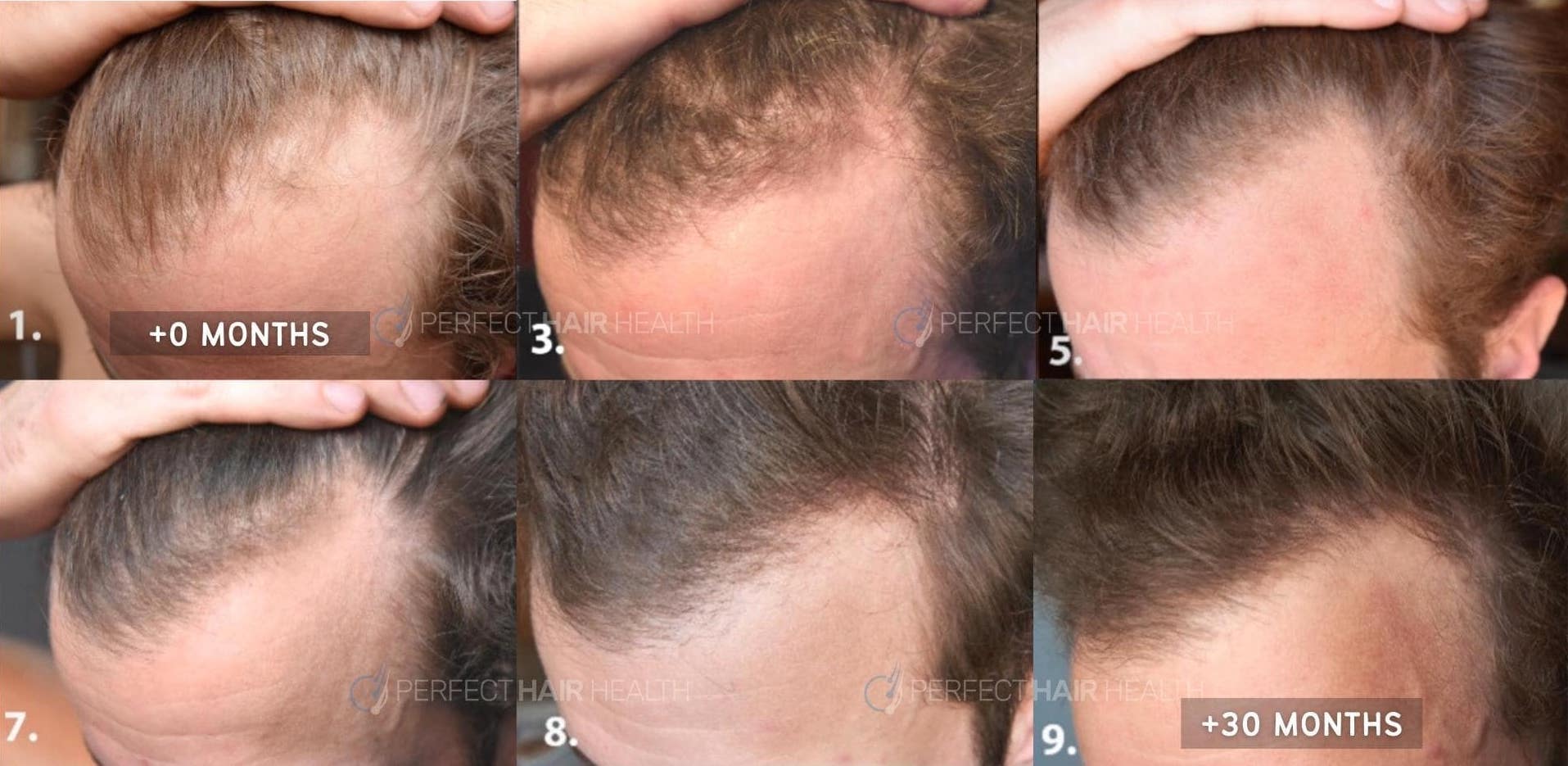 "I want to send a massive THANK YOU to Rob! I didn't believe that I can regrow my hair and now I know that it's happening and that it's just a beginning! There are a lot of little hairs that are not visible in these pictures that just started appearing." –Krzysiu, age 30, Europe (featured earlier, different angles)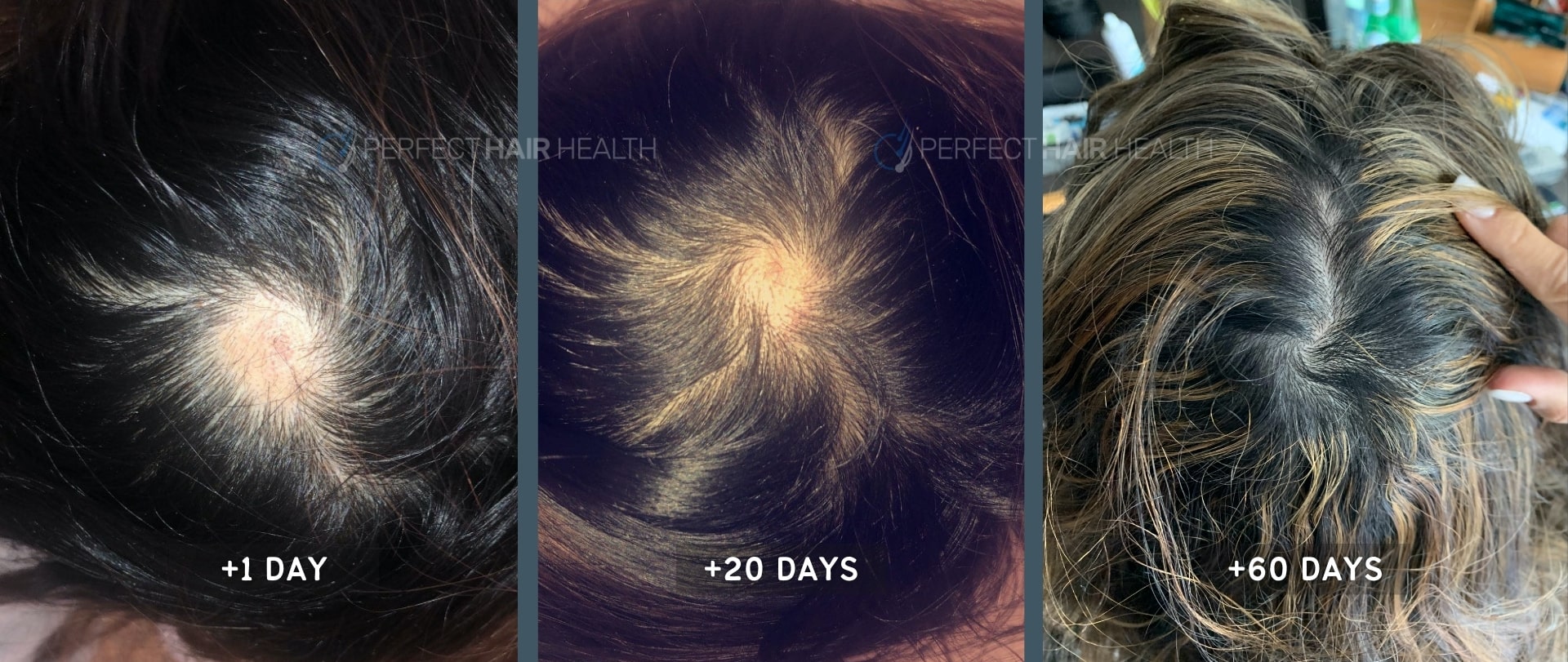 [Sheila] had been dealing with long-standing alopecia areata since high school. For 5+ years, she had tried conventional therapies, but any regrowth achieved was temporary and did not sustain following the stop of any treatment. Within a week of making these dietary + lifetsyle interventions she noticed her patch filling in. Within a week, her alopecia areata patch started filling in. Within two months, there was no evidence of alopecia areata. Months later, she has sustained her full recovery – even after reintroducing previously troublesome foods. Sheila, 20's, Canada
"Something has happened over the last little while. My hair density has really gone up, I don't even think about it anymore and I've been cutting my hair quite short... I've attached a video of my progress from 19/09/2019 to 13-09-2020, which has been made through massages alone. Good luck to anyone on their hair journey, stick with it..." –Mathew, Australia, age 30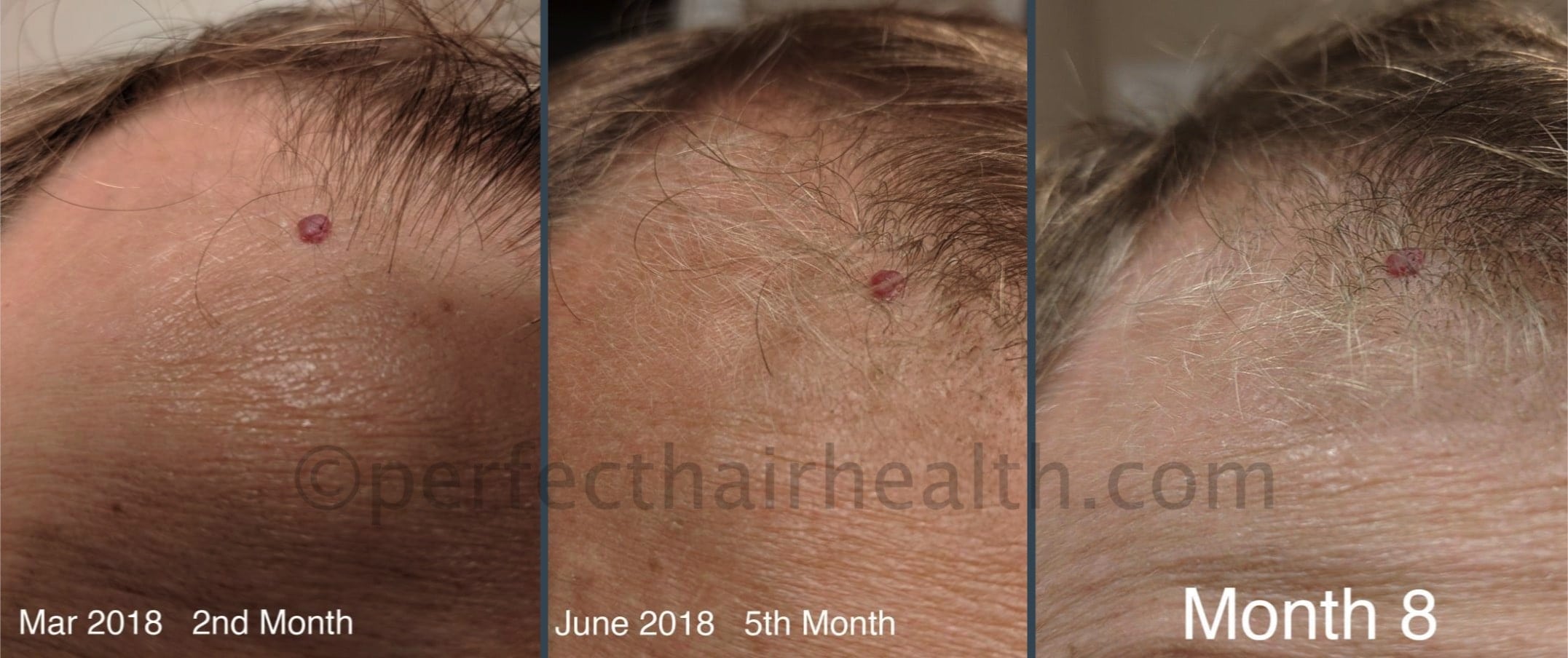 "I'd say I've regrown about 25% of my hair… Rob, greatly appreciate your excellent research. This has been an amazing journey in my life." –Trent, Texas, U.S.A., age 27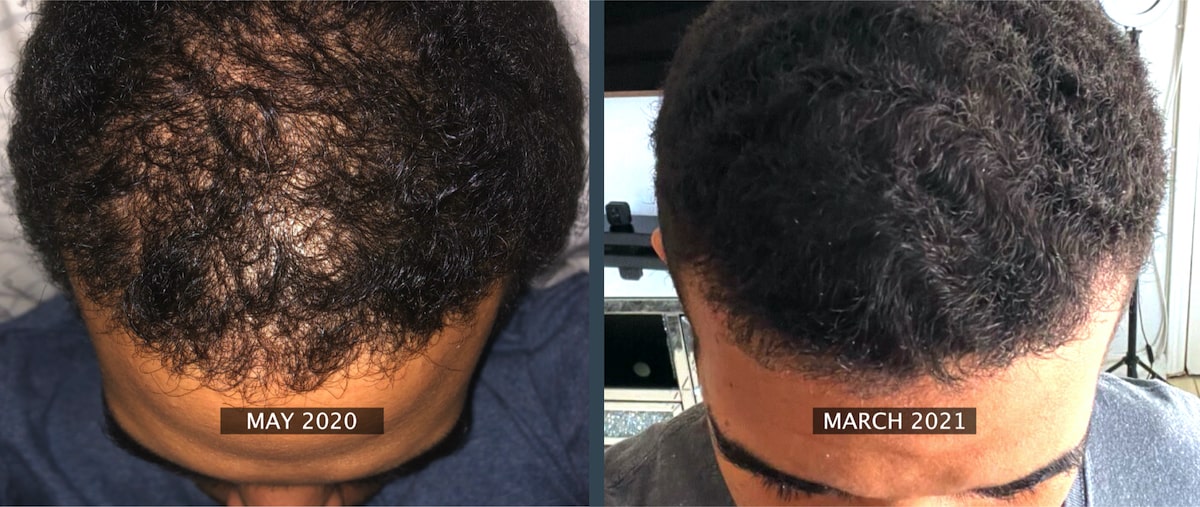 "I also feel my hair has a different texture to it now... Can't thank @Rob (PHH) and @sanderson17 enough for allowing me to understand a bit what was going on with me and why all these [things were] happening. Here I leave you a little snippet of where I am today." –RDB, 35, New York, U.S.A.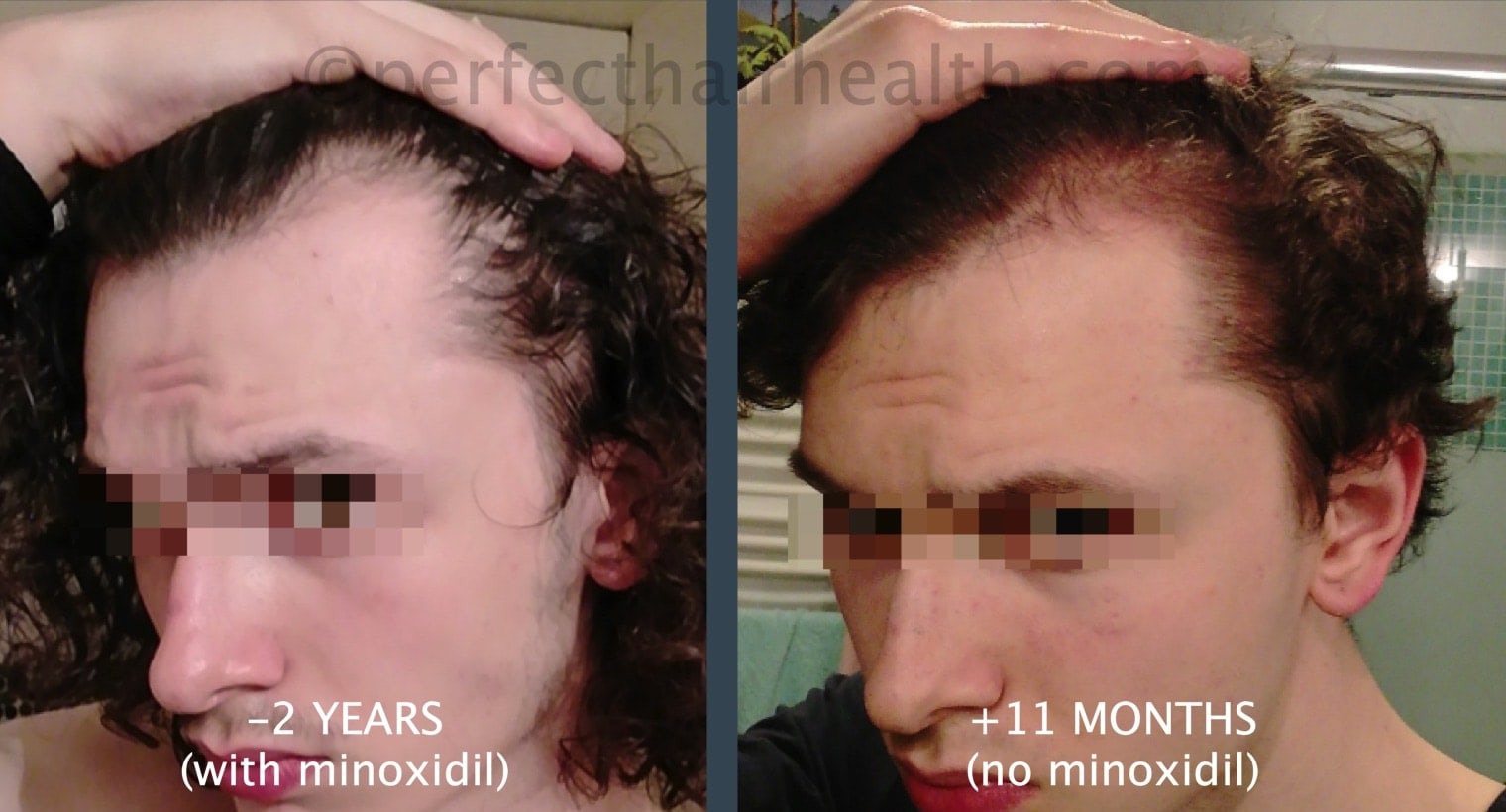 "I have SO MANY small blond hairs all over my hairline. It's filling so slowly... but at least it's filling haha. My hairline's almost back... I'm pleased with the results so far. It's really a relief." –P., age 20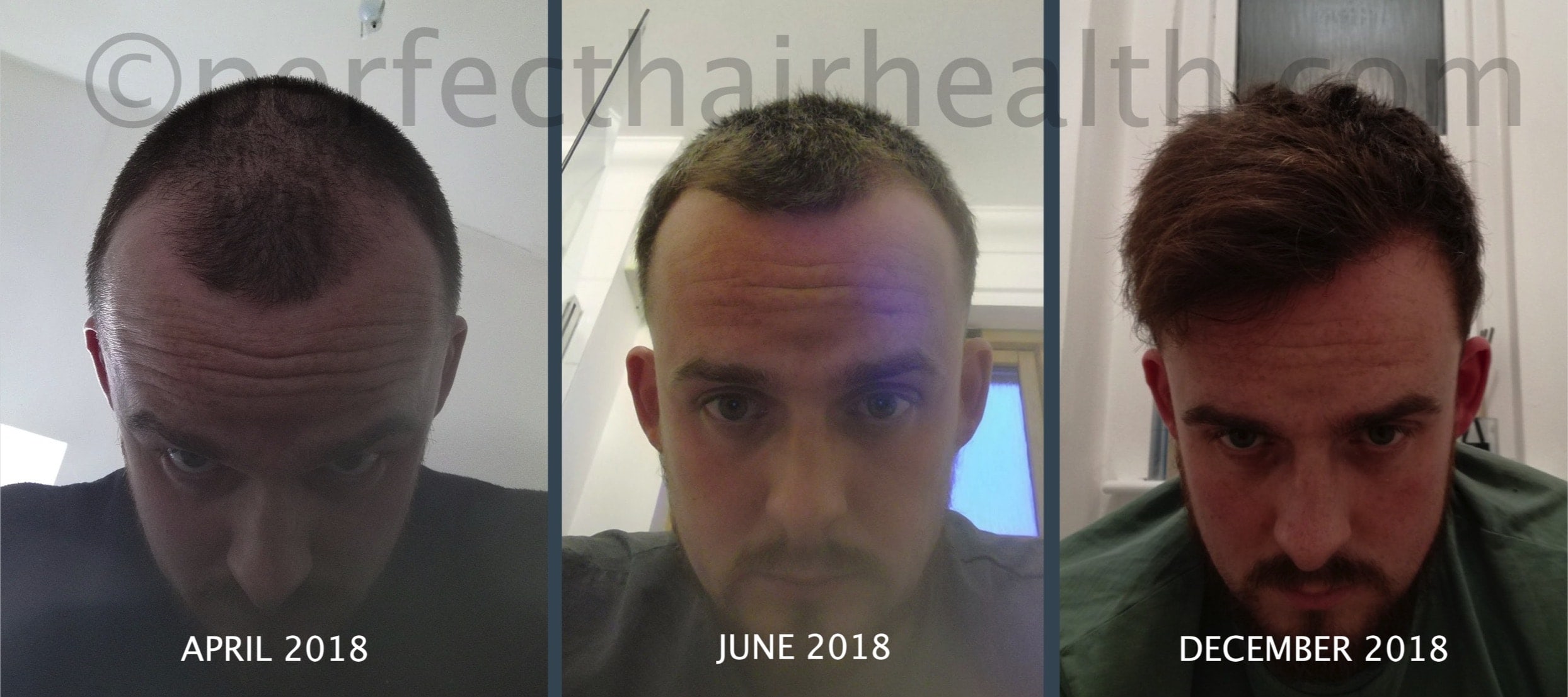 "About 50% regrowth in 10 months... Not only regrown most of my lost hair but the dietary advice and massages have also impacted my health and psyche in far deeper ways than aesthetic ones.... I'd say that since the beginning of this year both [my mentor] and yourself have turned my life around and I'm very grateful. If you need any testimonials at any point just ask! I can try and take some better photos if you need as well." –Sam, U.K.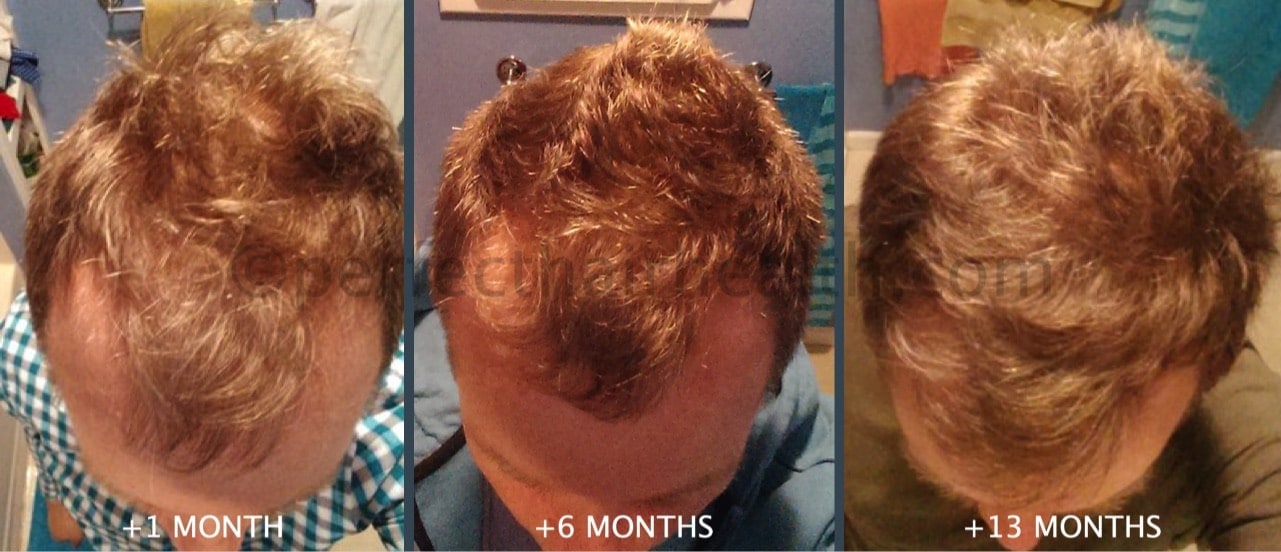 "The recession in front is filling in VERY slowly, but it is filling in (the left side faster than the right for some reason). More noticeable is increased thickness where I still had hair... I'm seeing new hair growth where there hasn't been hair in ten years. Amazing." –JD Moyer, Oakland, CA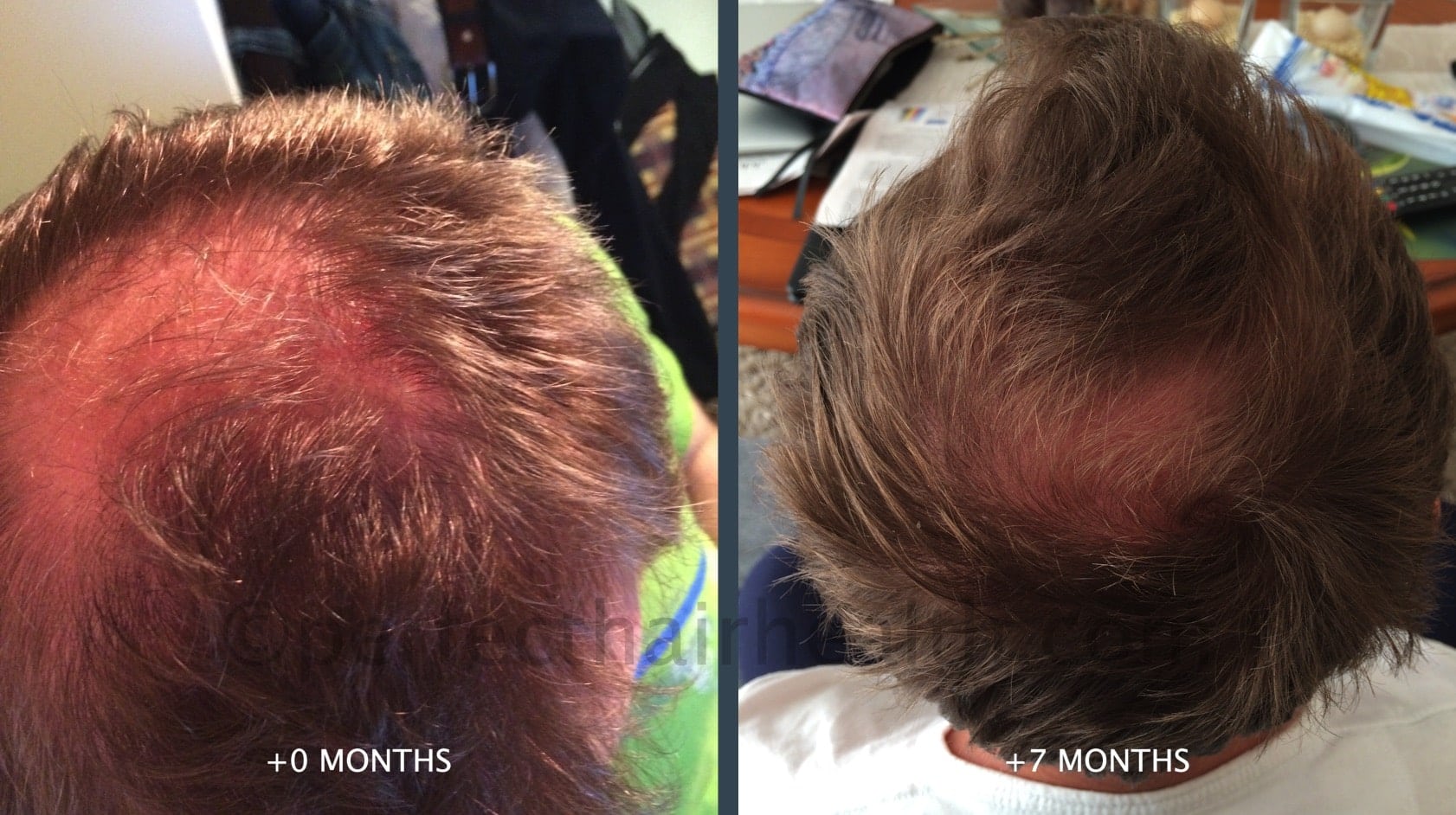 "I am so glad I found and purchased your ebook and held on to your method... Thank you very much for that! [The] first picture is from March 2015 and the second is from October 2015. I am much more confident and content now and don't spend nearly as much time thinking about my hair."
–Peter, Germany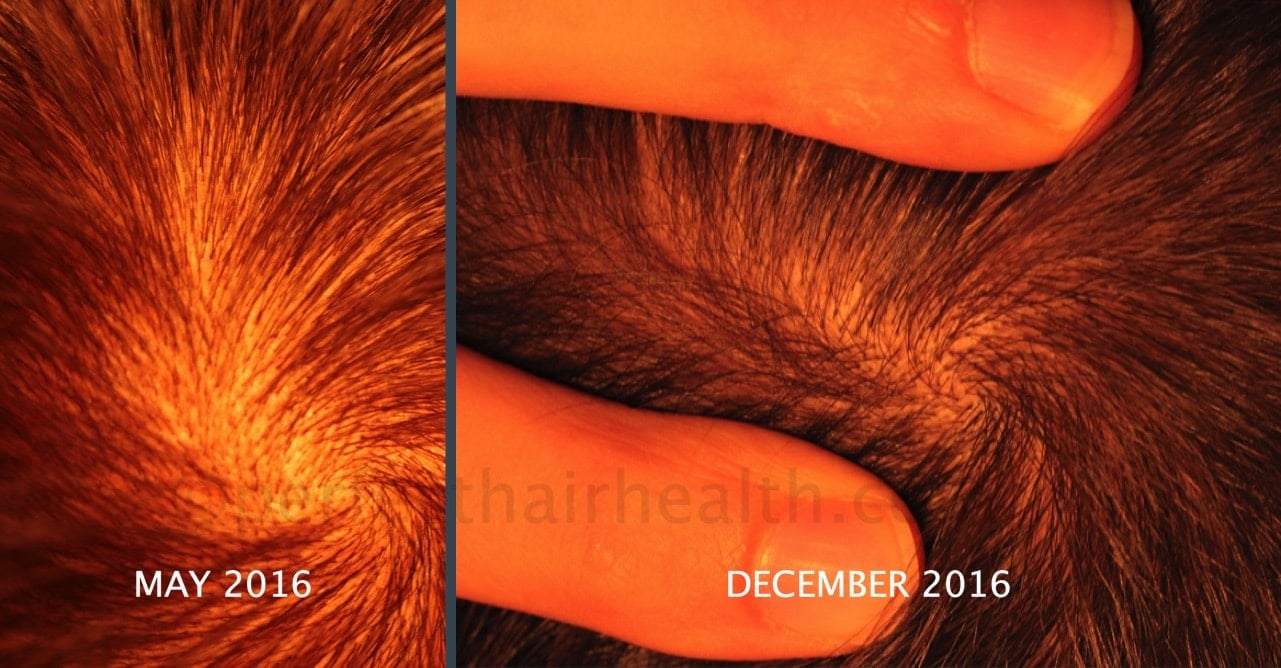 "The hairline at the front has thickened and advanced a great deal and the balding area at the back has filled in to about 75% (from about 35-40% density 16 months ago!) …Yes, its a tedious process, but man is it worth it!!!!!!!!!!!!!! Someone give Rob a Nobel Prize already!!" –Chris M., Australia, filmmaker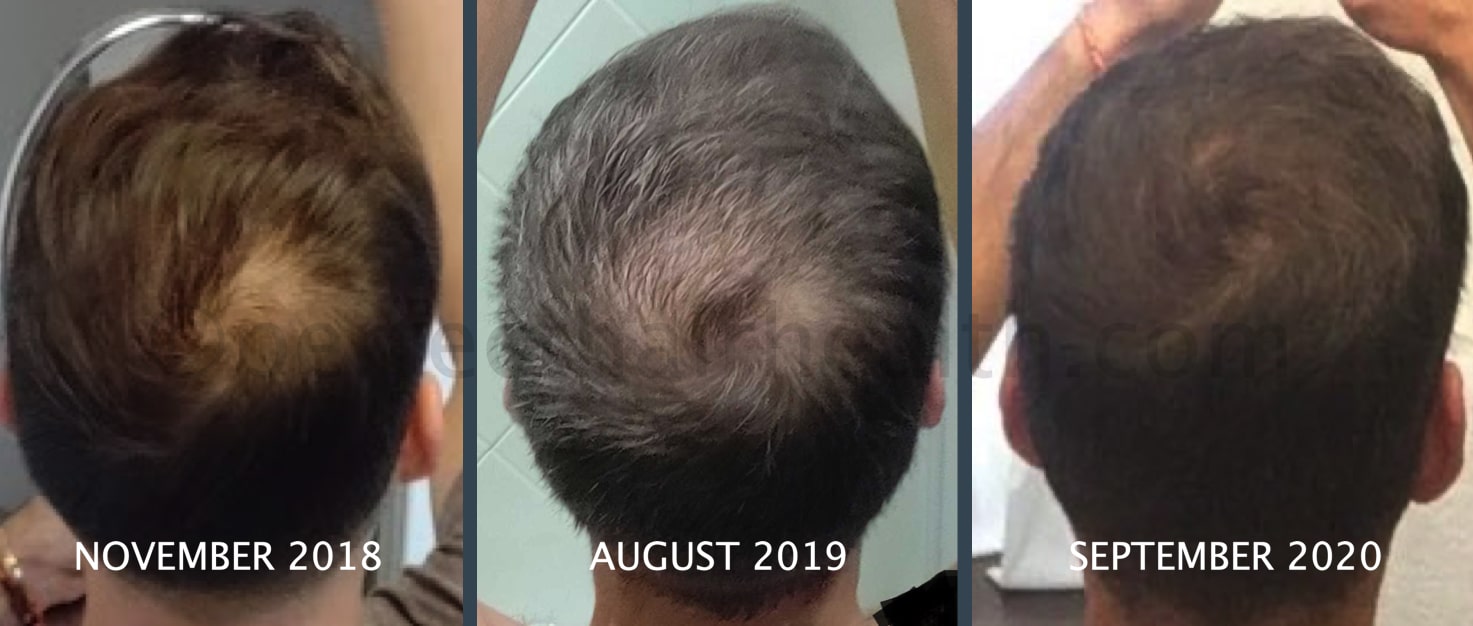 "I finally have had some harsh fluorescent lighting and a good mirror. I am confident and pleased that my crown / vertex continues to fill in I put this down to a concerted push since February to massage twice daily since then… Just received the wooden massage tools from Krzysiu (thanks!), they make the whole process very much easier." –Arumiat, Spain, age 29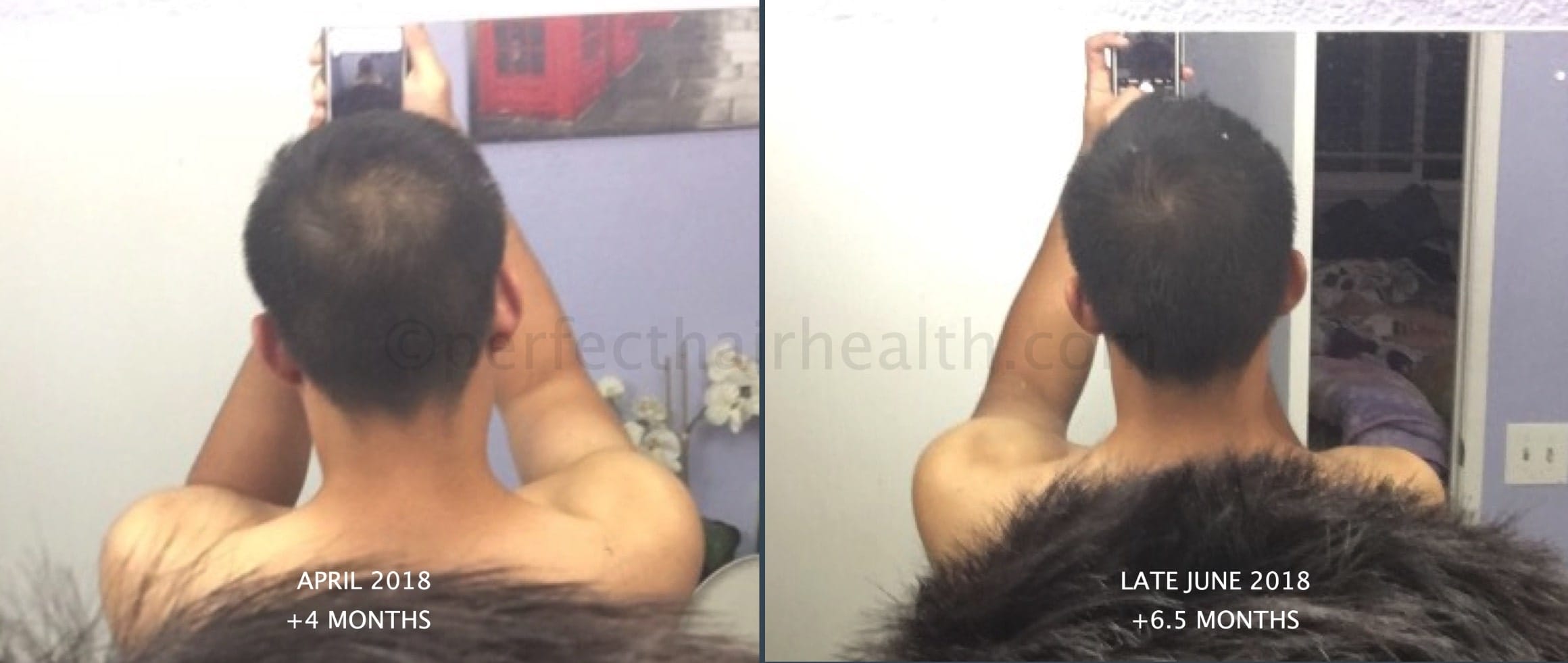 "Thank you again... you've honestly changed my life for the better and I'm sure there are countless others out there that feel the same way." –Calvin, U.S.A., age 22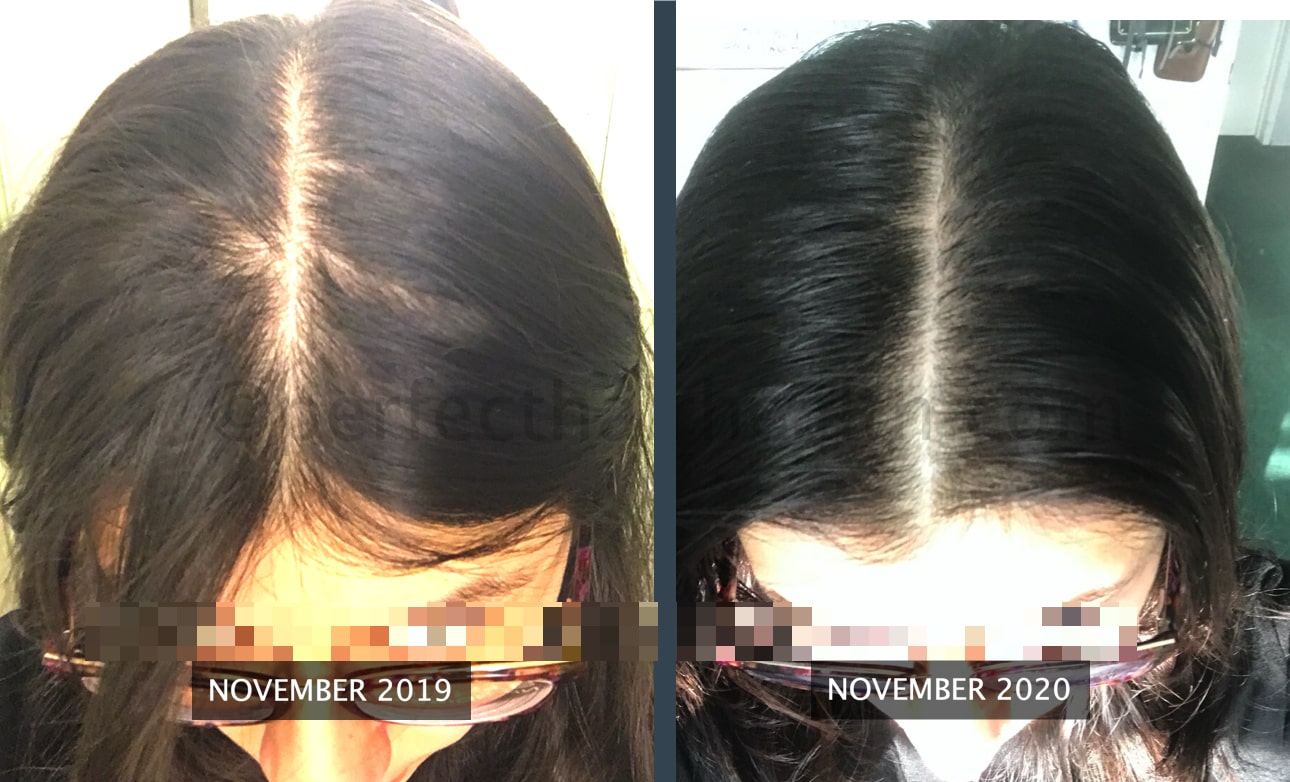 "I do feel a lot better since starting [these] changes. I don't feel as dizzy or light-headed... My hair is a lot less greasy. Also, my hair has started growing out a lot more. I agree that there is some improvement; I suppose you can say I want the results more quickly, but it'll take quite a bit of time... I really noticed the increase in hair density from my recent photos"
–92336, San Francisco, CA, age 25

"I wanted to reach for a couple of reasons; first, to say thanks for all your hard work and tenacity... I've been telling a lot of people about you, most of my friend's mouths dropped when I show them these photos. Funny, I was showing my buddy last night (who's losing his hair) and you could tell he was impressed. (I'm blown away myself)."
–Brian, 30's, U.S.A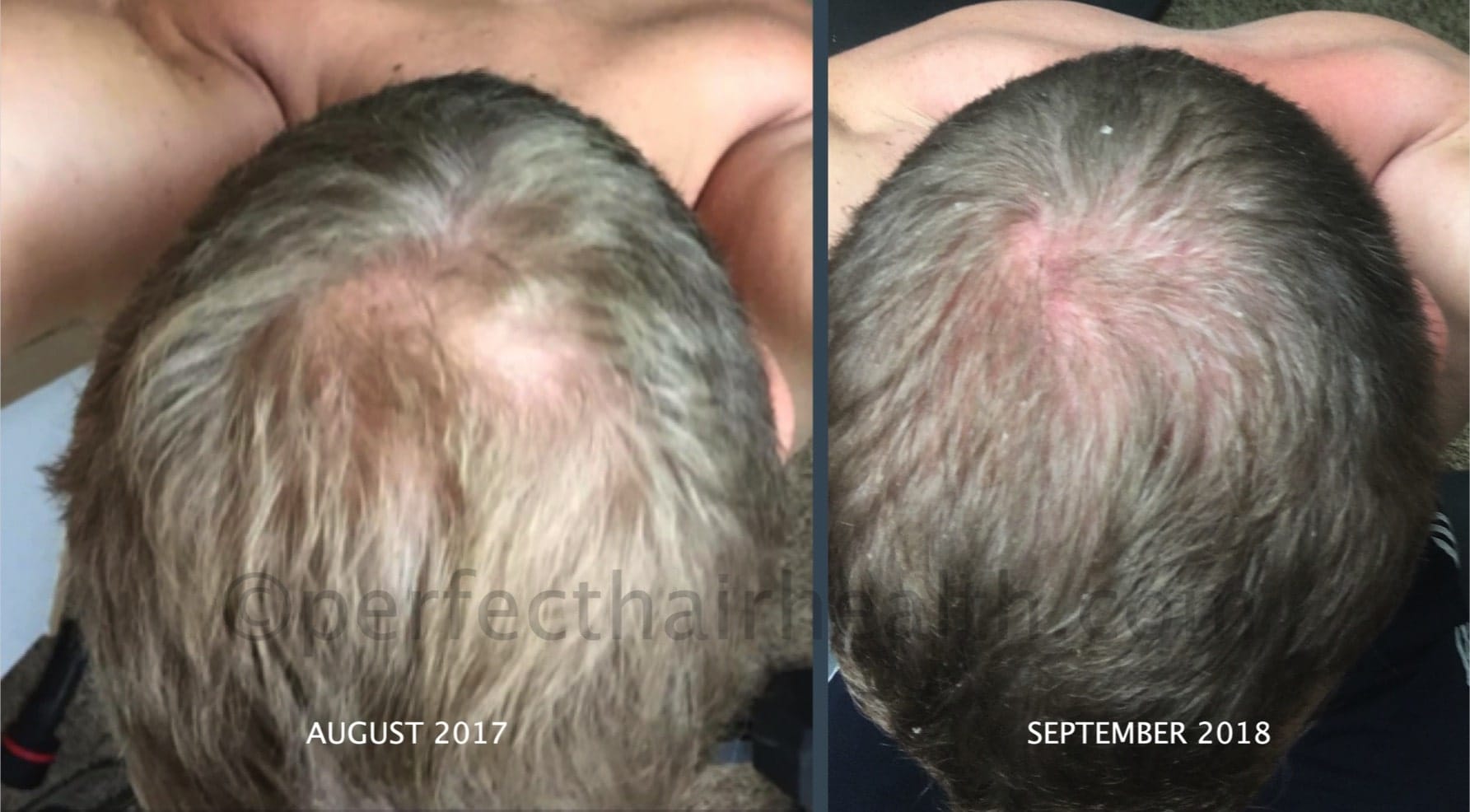 "I started, what I thought was the regimen, around late September last year, and started the protocol around January. However, I didn't properly do the regimen until months later, probably around June. Most of my progress has been since then. I am extremely happy with the progress, considering those two dots on my crown were bald before and now they are not."
–Ben G., U.S.A, age 27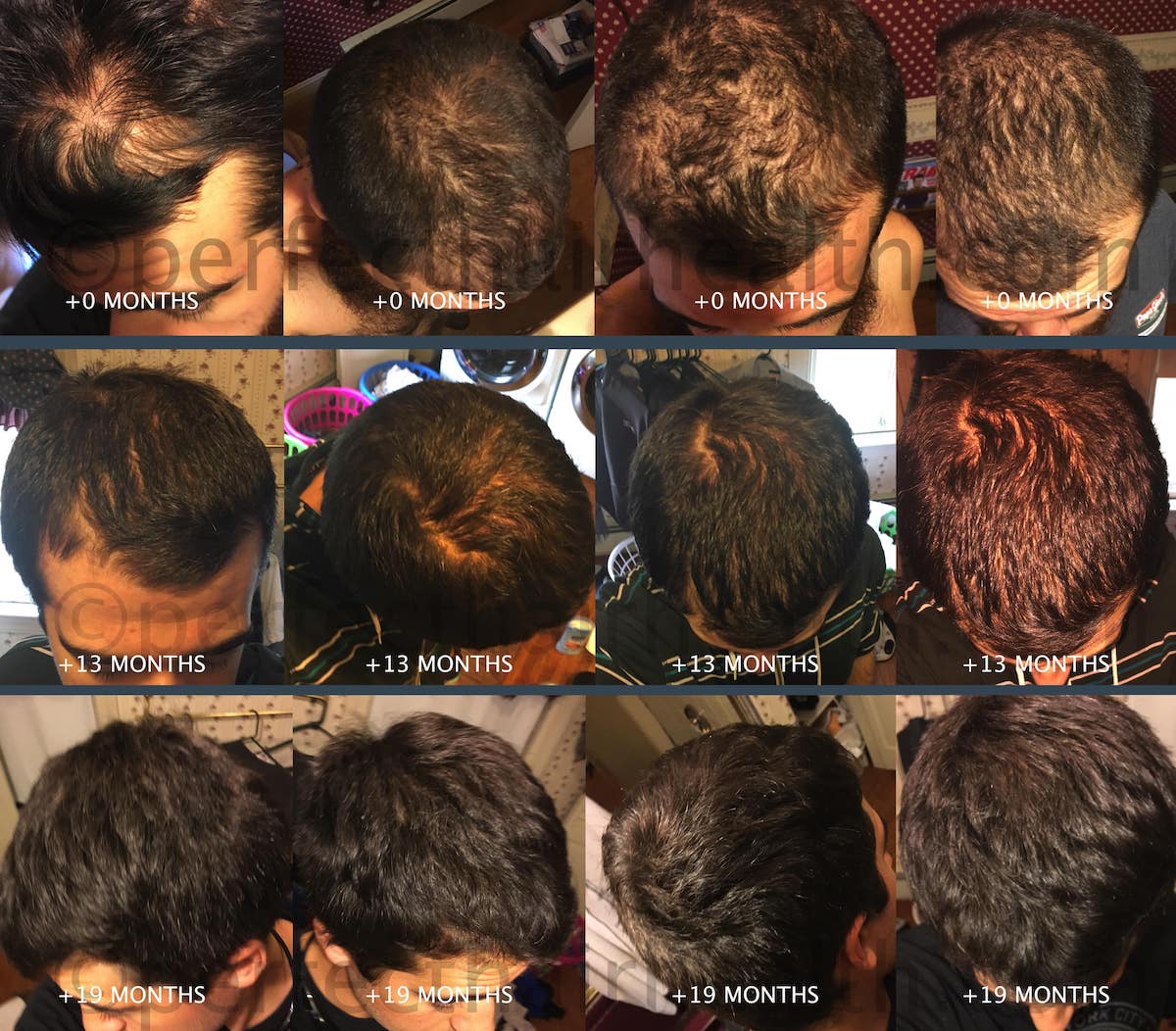 "I just wanted to thank you for all your research, for introducing me to this method and for answering all my questions. I no longer have to shave my head or wear a hat to have confidence again. If there's anything else I can do let me know. Thanks again!"
–Ben M., U.S.A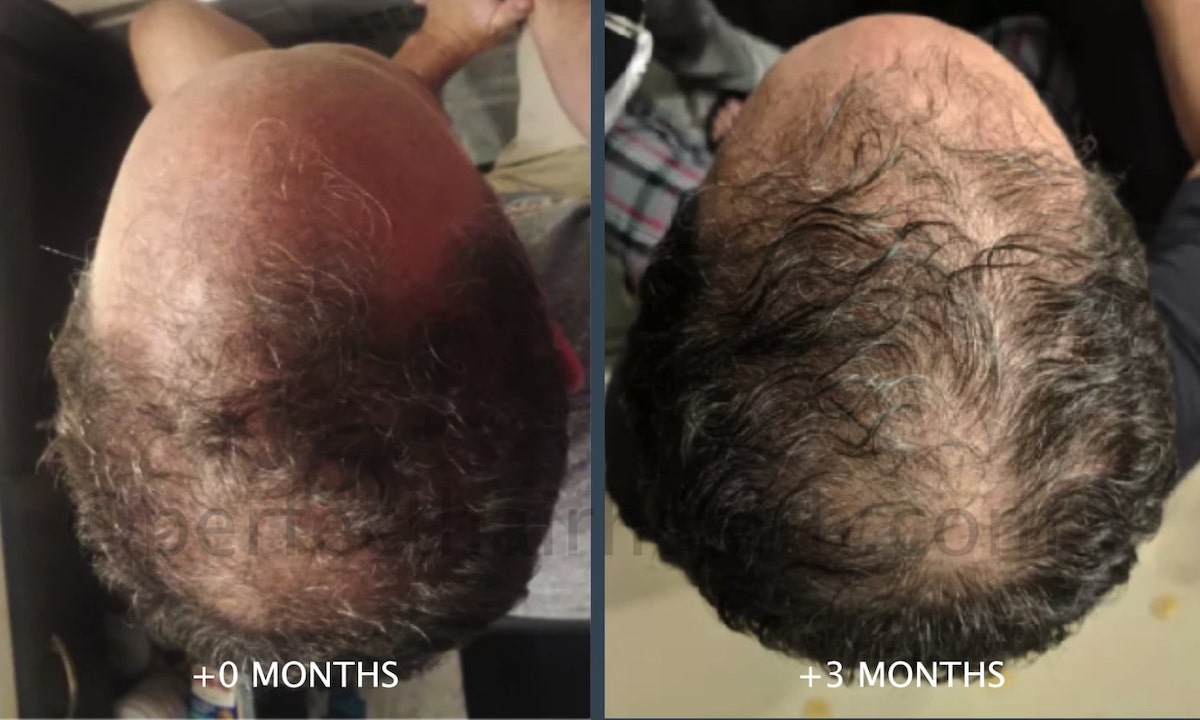 "I have gained so much already with my hair. I can't describe the relief of of knowing I won't go bald... I wish I knew this years ago but so happy that I can make such progress." *
–A.S., U.S.A
*in addition to our recommendations, A.S. also used a vitamin C-based topical.
More testimonials: with FDA-approved drugs
Natural regimens do work, but their scientific support ranks lower on the hierarchy of evidence. We educate people about this, and make sure they're not avoiding FDA-approved drugs due to misinformation. When our hyper-specific approach is combined with drugs, the results can be incredible.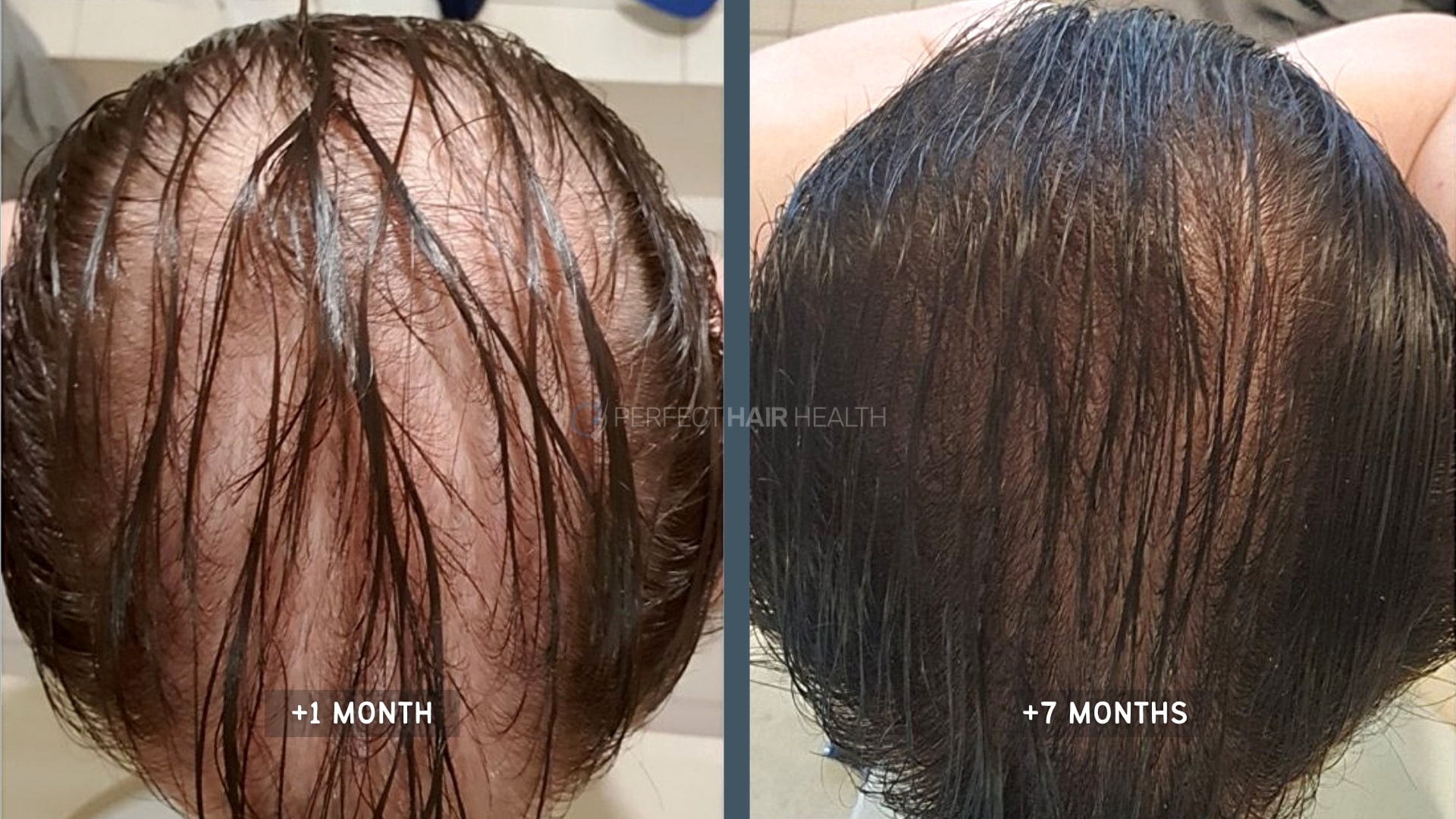 "I am now at a point where, with dry hair, most people simply cannot tell that I have AGA. When my hair is wet you can definitely see that it has not 100% regrown, but for my purposes this treatment surpassed my expectations and I am thrilled (I no longer have to wear a cap!)." –Pmano, age 24 (featured earlier, different angles)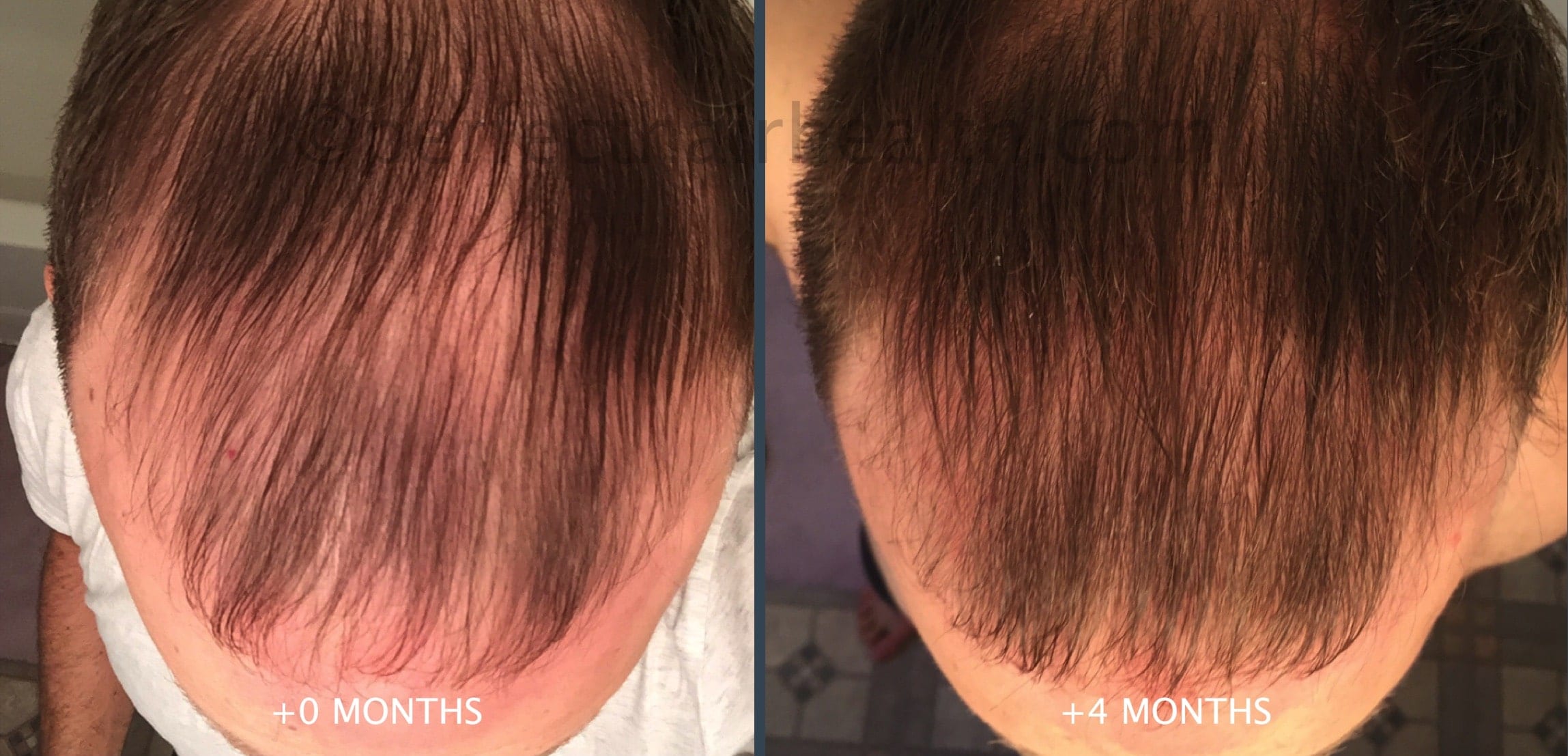 "Here [are] comparison pic[s] from the start and today with what I feel is some quite noticeable improvement!! Both pics were taken with similar length hair and both after a shower... As always thanks for all your awesome research. I would never have started this journey had I not discovered your site." –J.G., U.S.A.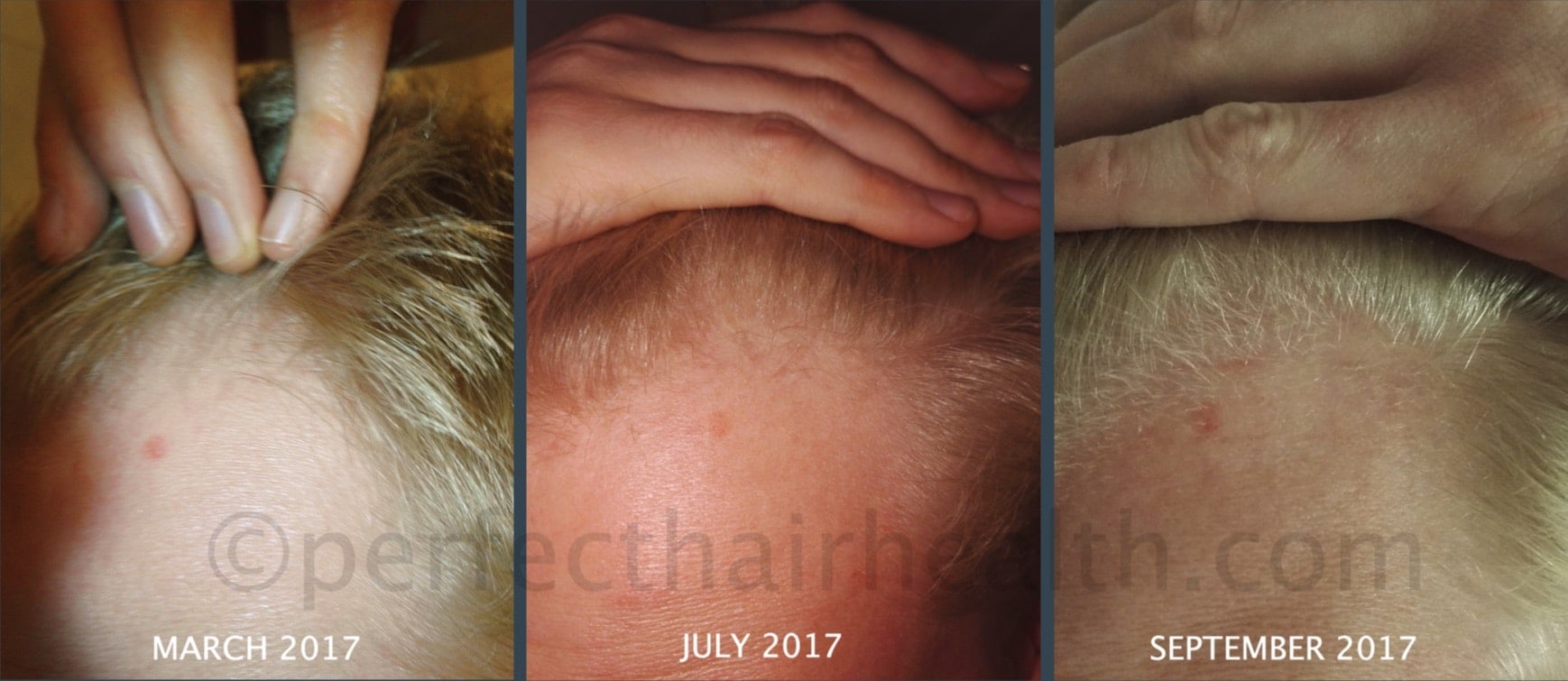 "Finasteride never completely stopped my hair loss (but it really slowed it... I began in 2009...) and before discovering [your site], I was in despair, and I even planned to take Dutasteride... Now, I know that my hair is improving day after day, so I am not afraid of the future anymore. I would like to thank you: this has been a real life changer for me. Of course, I still need to continue to do it on a regular basis, but it has already improved my life: my hair quality and thickness is much better, my seborrheic dermatitis vanished... and my hairline is regrowing, very slowly, but surely." –Gerard, 32, France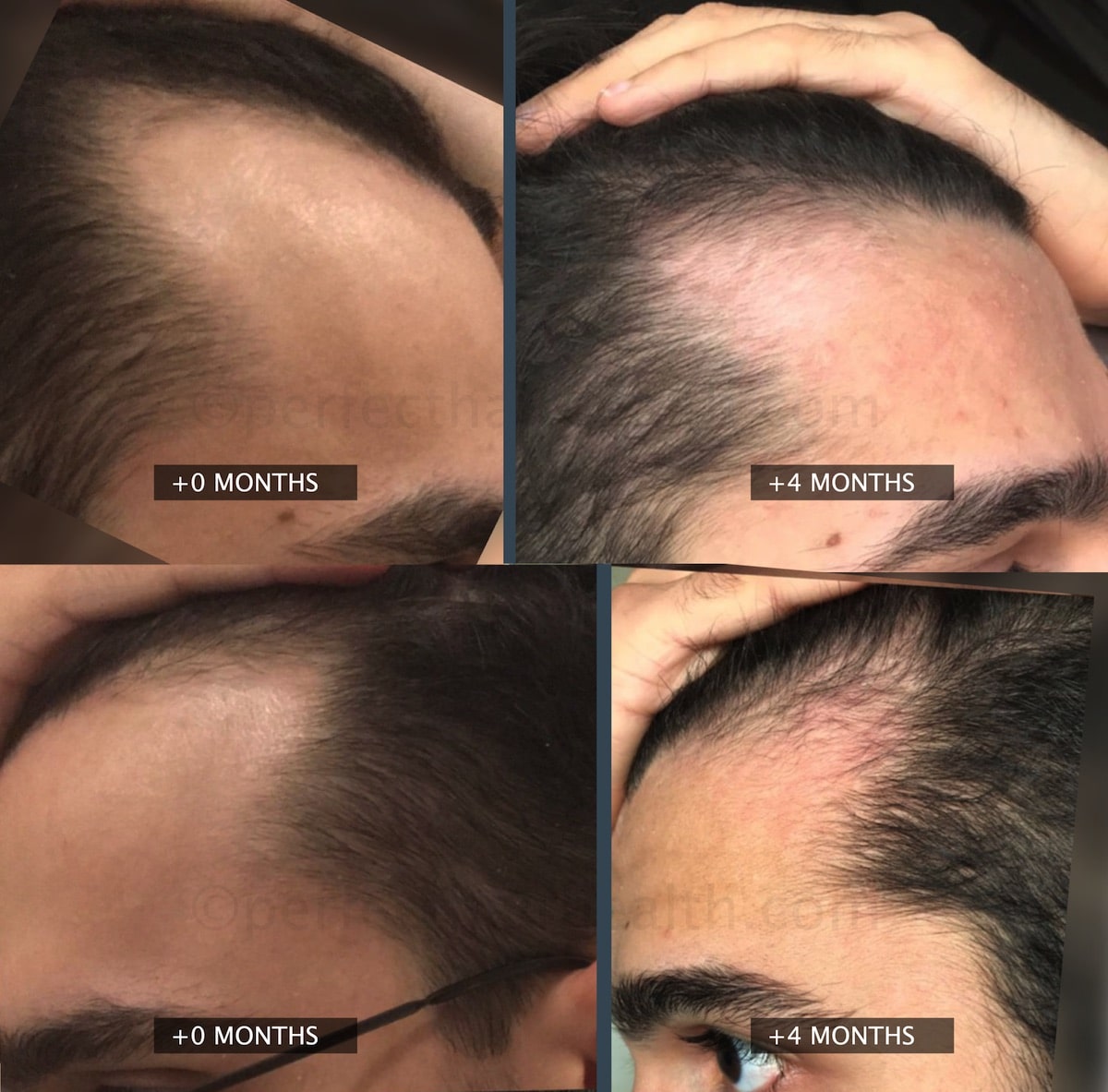 Want more details?

Our step-by-step membership experience can be found below.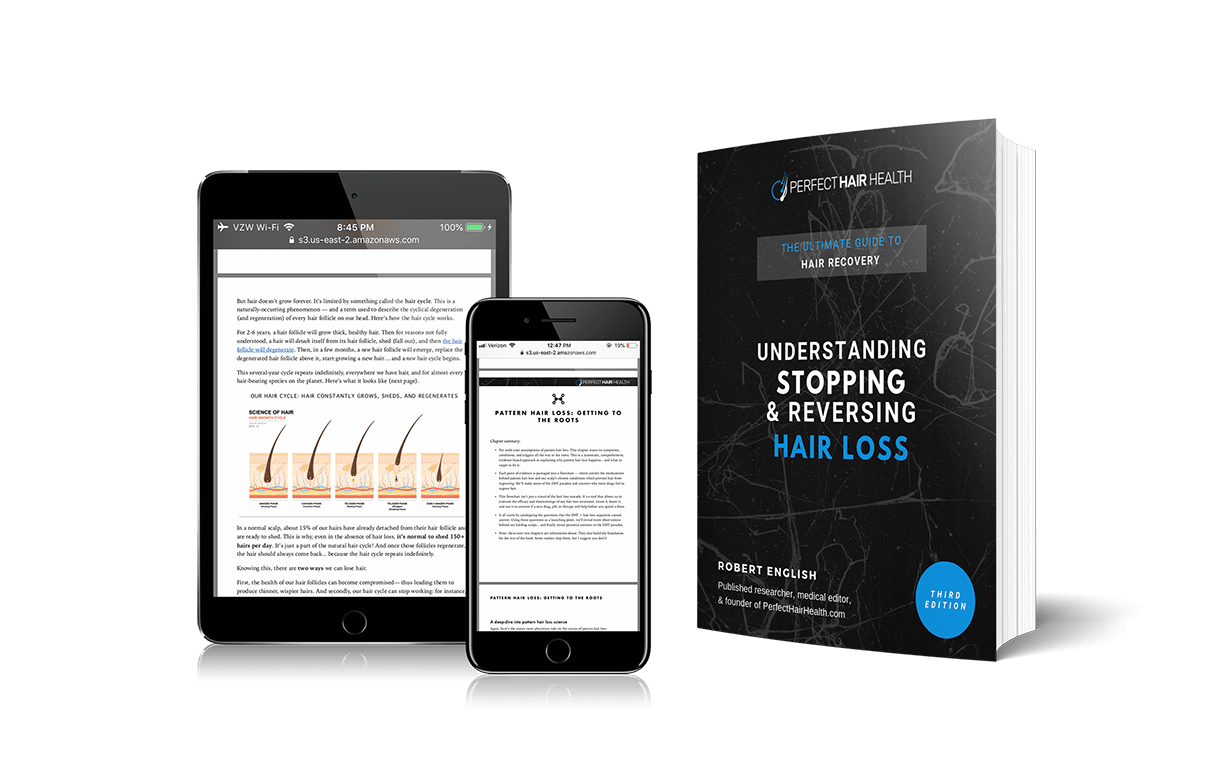 Step 1. Read the book (optional)
Finding the right hair regrowth regimen doesn't start with diving into a treatment; it starts with education. That's why I've written a brand-new book on hair recovery. It's the ultimate resource for hair loss guidance and the entire foundation of our membership site.
The book is streamlined for anyone who wants quick answers, but also jam-packed with hair loss science: its causes, treatments, and misconceptions. Inside, you'll uncover:
My story, my research, and beyond

The fallacy of "genetic destiny"

How to identify your hair loss type (and why it's critical for selecting the right treatments)

What the patterning of our hair loss can tell us about our health

The causes of hair loss (and the shortcomings of most treatments)

How our diets, lifestyles, and microbiomes do and don't influence hair loss

How to become a best responder to any therapy

The key insights I haven't yet shared from our peer-reviewed papers
Don't want to read a 220-page book? That's okay! You only need to read a single chapter to understand how to correctly identify your hair loss type. Then you're prepared to move onto step two: building your customized hair regrowth regimen.
Step 2. Build your regimen
The causes of hair loss are complex, multi-faceted, and highly individualized. Consequently, the right treatments depend on your age, gender, health history, hair loss type, comfortability with drugs, and time availability (to name only a few factors).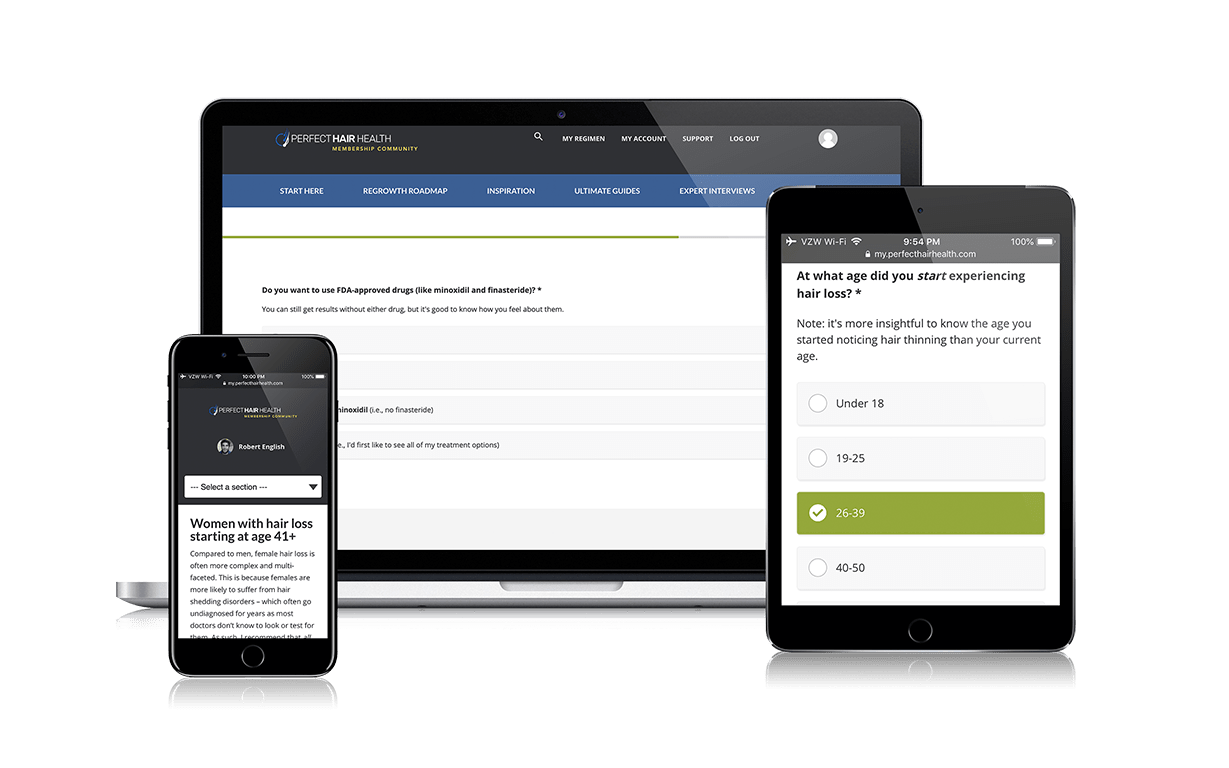 With all of these moving parts, finding the right regrowth plan without guidance can take years of trial, error, and research. And even after reading through a book on hair recovery, sorting through its 220 pages to find the material relevant just to you can feel like an atlas task.
Fortunately, I've done all the heavy lifting for you by creating an interactive survey that streamlines you to answers. This is a first-of-its-kind, five-part questionnaire that takes inputs on your age, gender, hair loss type, comfortability with drugs, and time constraints to…
Build you a hair regrowth regimen tailored to your needs and preferences

Show you the book chapters, case studies, and ultimate guides most relevant to your hair loss case.
Six questions, 130+ regrowth regimen possibilities (each averaging 2,400 words), and one plan that best suits your needs and preferences. This is the perfect resource if you're interested in a straight-to-the-facts action plan and a regrowth regimen fully optimized to you.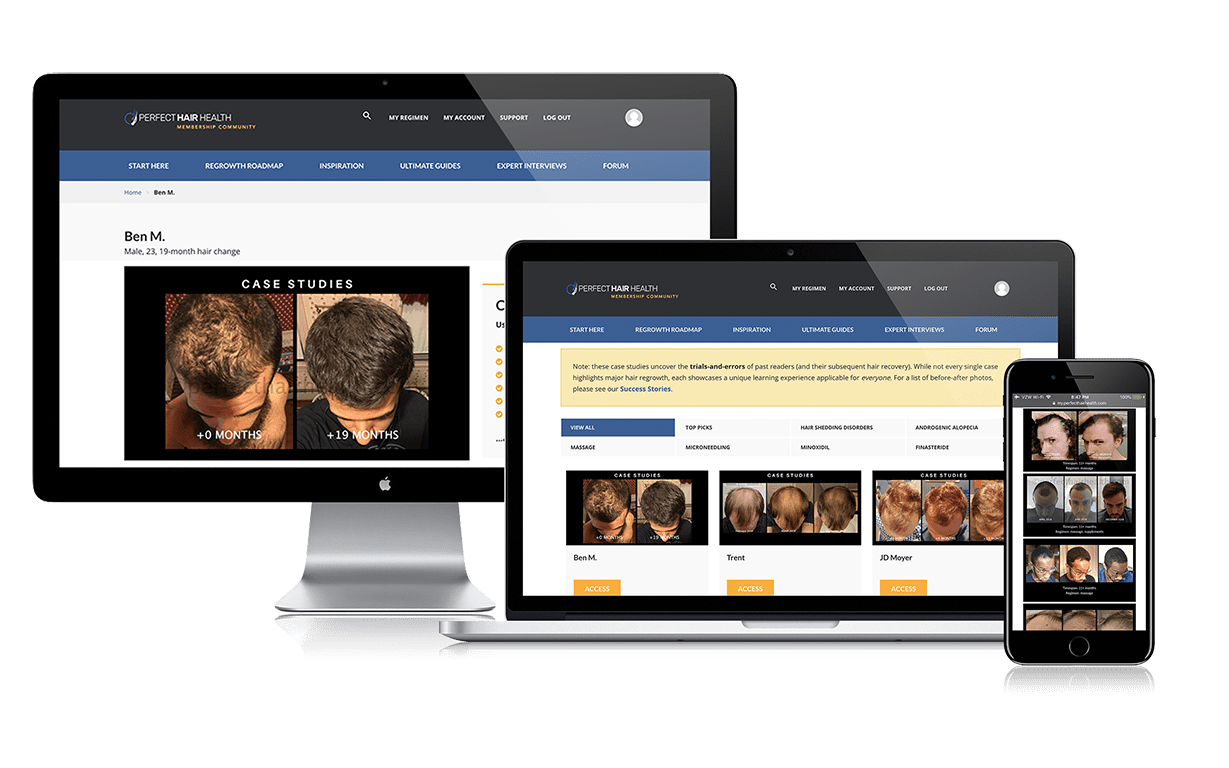 The book and membership site includes 50+ success stories. These are members who've gone through this process, achieved regrowth, submitted before-after photos, and shared their progress with others. Here, you'll get to uncover what they did right (and wrong)... and how to avoid their mistakes.
Your membership comes complete with 50+ member case studies. Most of these are 2,000+ word write-ups (with photos) of my months-to-years working one-on-one with an individual person. We'll uncover their trials, errors, triumphs, key learnings, and so much more.
Best of all, our case studies can be sorted by their hair loss type and their regimens. You can use these sorting tools to find members similar to your situation and treatment preferences. The goal: to accelerate your growth curve and optimize your recovery for any regrowth regimen.
Step 4. Follow the guides
Depending on your hair loss case, your tailored regrowth regimen will link you directly to the guides that best suit your needs and preferences. Each guide is over 1,500 words and shows you step-by-step instructions on how to implement the information.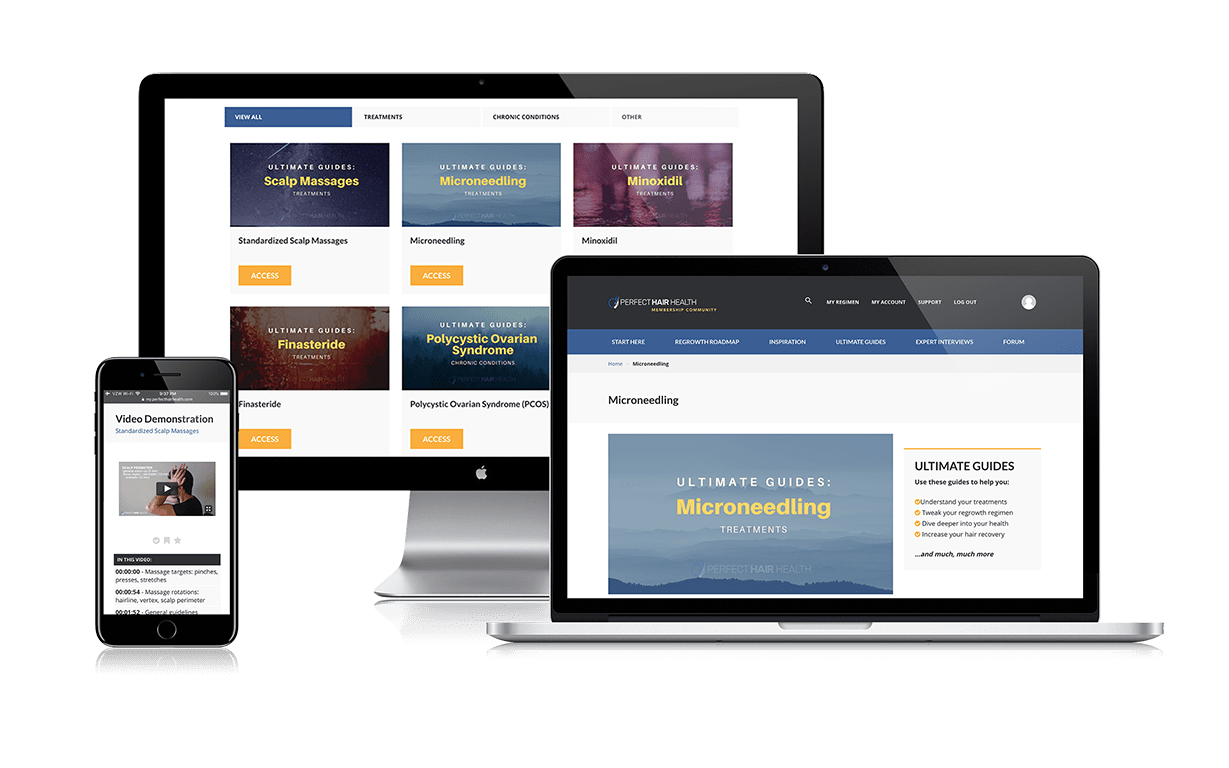 There are 30+ ultimate guides in our vault – ranging from hair loss treatment deep-dives to the underlying conditions that exacerbate hair shedding disorders. These guides are designed to help you set expectations, vet any treatment options, and implement this information for maximum effect.
Current guides: standardized massages, microneedling, spironolactone, minoxidil, finasteride (oral and topical), dutasteride, DHT reducers, hypothyroidism, hyperparathyroidism, platelet-rich plasma therapy, stem cell therapy, hormonal birth control, small intestinal bacterial overgrowth, nutrient deficiencies, nutrient surpluses, heavy metal toxicities, polycystic ovarian syndrome, treatment mistakes, and more.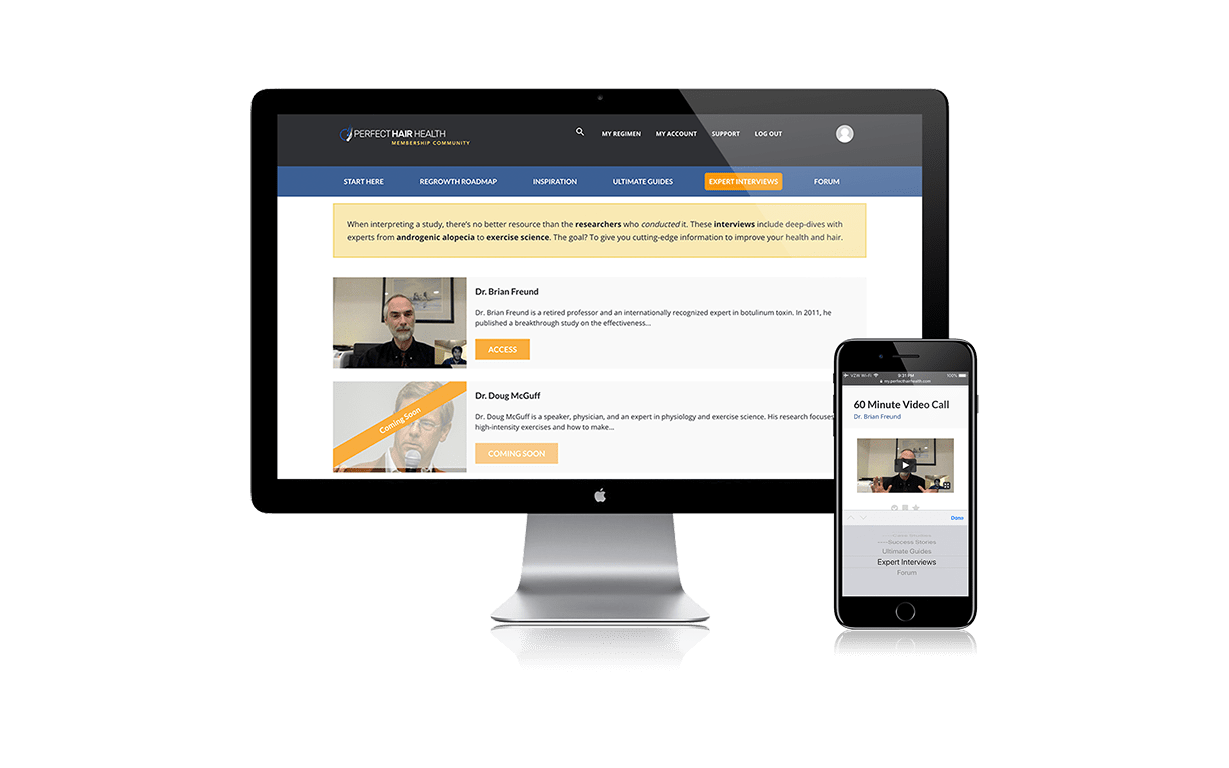 Sometimes, the best place to learn about new research is from the people who actually conducted the studies. Here you can access videos and transcripts from my interviews with people whose studies are rewriting what we think we know about hair loss science.
Take Dr. Brian Freund, a surgeon whose pilot study testing Botox to treat androgenic alopecia ­is making researchers rethink the causes of the condition. Or Dr. Doug McGuff, an expert in exercise science whose research reveals a connection between exercise, cortisol, thyroid hormone, and hair shedding... as well as how to build the world's most efficient workouts. Or Dr. William Rassman, one of the most active hair transplant surgeons on Reddit whose clinic has performed surgeries on 17,000+ patients. We've got interviews with all of them (and more).
Upcoming interviews: Dr. Zsofia Clemens (to discuss diet and disease reversal) and anyone else our community members request.
Step 6. Engage our community
A community of likeminded people will accelerate all of us toward better treatments and better chances of hair recovery. That's why every single course, book chapter, case study, ultimate guide, and expert interview has its own dedicated discussion thread.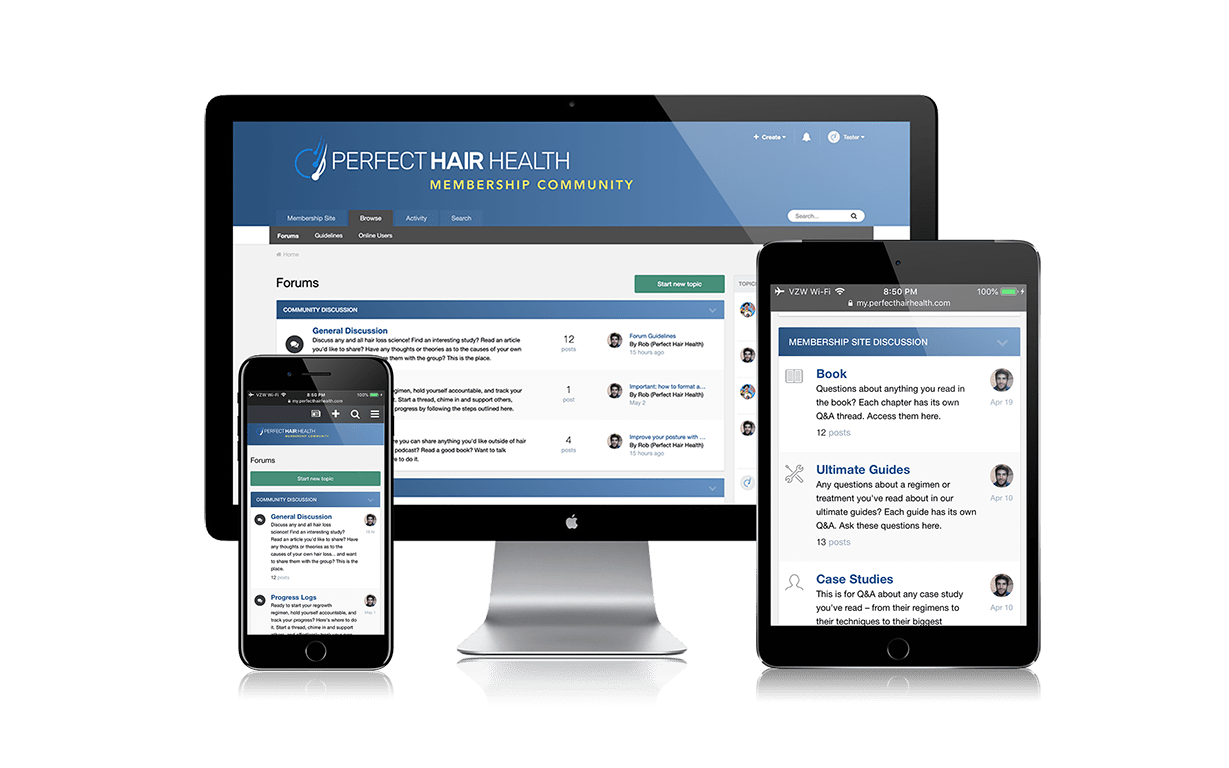 Here you can ask questions, get answers, and grow the very knowledge of our community. You can also troubleshoot, start discussions, share research articles, start a progress log, ask for help identifying your hair loss type, and stay in-the-know on what's working (and what isn't) for other members. It's an interactive forum with 15,000+ posts, managed by our team of community liaisons and peer-reviewed hair loss researchers.
P.S. – several case studies here are active members inside our community. Our forum is where you can ask them questions, uncover key insights, and feel supported by people who've been down this road this before (with success).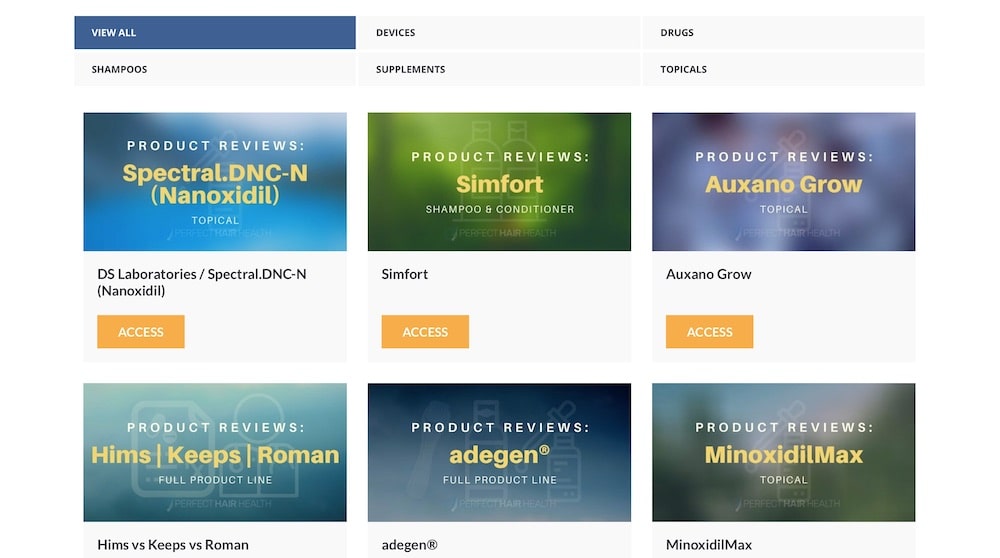 Step 7. Vote for product reviews
Once monthly, our members vote on a new pill, supplement, topical, shampoo, or device for our research team to buy, send to a laboratory, test for labeling claims and impurities, investigate for truthfulness... and package into a product review.
We take product reviews more seriously than any other company we know. These aren't just product reviews; they're full-blown investigations into a company's history. Did you know that 80% of the supplements we've tested have failed to meet their labeling claims? Or that most "natural" products contain the same ingredients... and only differentiate themselves with marketing? These reviews are designed to save you years of time, money, hair... and bad purchases.
Current product reviews: Hairguard Growband, Hairguard Essentials Supplement, DS Laboratories / Spectral.DNC-N (Nanoxidil), Simfort Shampoo, Auxano Grow, Hims vs. Keeps vs. Roman, Adegen, MinoxidilMax, Regenix, BioSil, Vegamour, Hairmetto, Advanced Trichology DHT Blocker, DrFormulas DHT Blocker, Viviscal, Nutrafol, and more.
Step 8. Watch our consultations
Recently, we offered discounted one-on-one calls in exchange for the right to record, transcribe, and share each consultation with our community. Today, we have 25+ hours of video consults recorded – all timestamped, all hyper-searchable, and all organized by FAQ's with clickable links.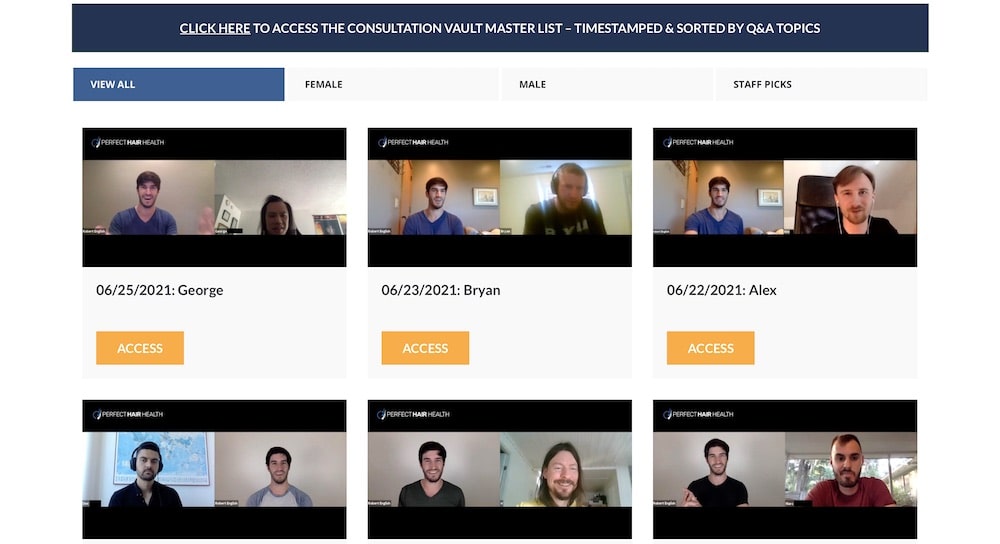 Curious about the latest data on liposomal finasteride? Or our recent findings from our literature review on microneedling – and how the best needle lengths vary depending on which device you're using? Or how "results horizons" can help us effectively vet natural treatments? These video consultations reveal our latest learnings – not just from members, but also from our discussions with investigation groups. Here you'll reap the benefits from one-on-one consults even without having one.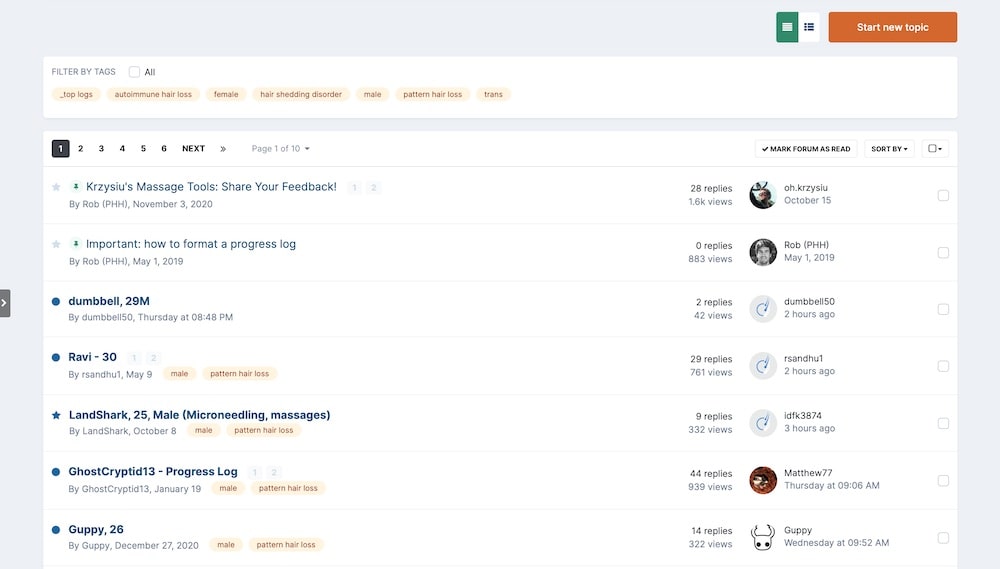 Step 9. Get personal support
We offer expert support to every member. Forum support, weekly live video calls, and add-ons for one-on-one consultations (if you'd like private access to Rob). Every question gets answered; no question gets ignored.
Monday through Friday, we have a team of community liaisons answering forum posts, engaging in progress logs, connecting members with valuable resources, and making sure no one is lost in their regrowth journey. Rob and his research team are also active inside the forums – so you'll have regular access to researchers with peer-reviewed publications on hair loss disorders.
For those looking for a more hands-on experience, we offer live weekly video calls inside the Coaching Package – where Rob (and members of his research team) offer rapid-fire support to anyone in need. We also offer one-on-one calls as add-ons for those wanting a more personalized membership experience.
Unsure which package is right for you?
Here's more information to help you decide.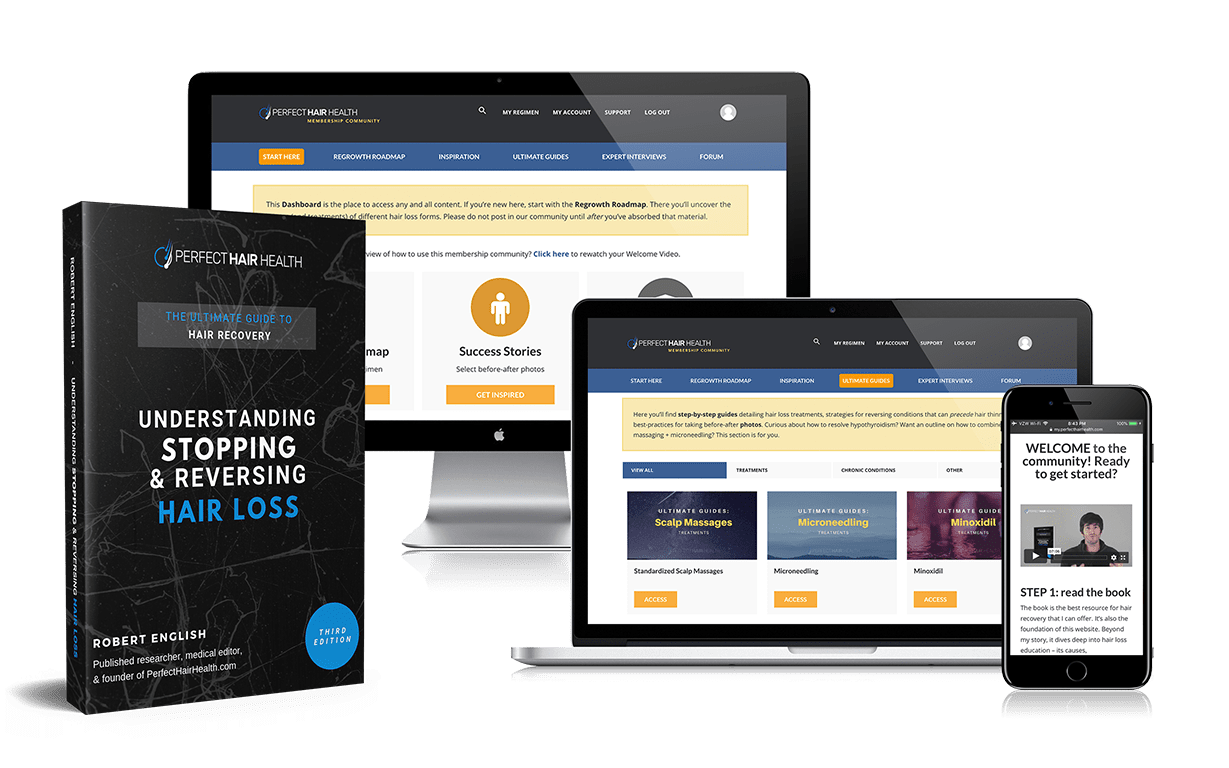 The Complete Membership includes full access to the entire membership site: the 220-page book, tailored regrowth regimens, 50+ case studies, 30+ guides, expert interviews, 25+ hours of recorded consults, a forum with 15,000+ posts, 1x monthly product reviews, constantly added material, and more.
It's the perfect option for self-starters looking for peer-to-peer support, access to the latest information, and a science-based pathway toward hair recovery. You can also engage regularly with our community liaisons and peer-reviewed researchers in our forums.
Price: $147 $97 / six months
The Coaching Package includes full access to the site plus weekly live calls with me. Think of these like office hours. Anyone can drop by for personalized support. You gain recurring access to me and my team of researchers. We can troubleshoot your hair loss, tailor your regimen, and maximize your chances of regrowth – all while facilitating quicker learning in a focused environment.
Most of our success stories utilized video support before seeing results. I've done hundreds of these calls and I find they are the fastest way to get someone to an effective regimen. You can downgrade plans any time.
Price: $297 $247 / six months
Have more questions? See our FAQ's.
These should help answer any outstanding questions you have.
Absolutely! The entire membership site is designed to cater to both men and women with forms of hair loss ranging from androgenic alopecia to hair shedding disorders caused by hypothyroidism, nutrient deficiencies, trace element toxicities, and beyond.
If you're a female, I would love to help you get started on the right track. Half the content inside the book, guides, and membership site are dedicated to females and the nuances and complexities of their hair thinning. I want you to benefit from the information, and I think you'll be happy to have made the decision to join.
Of course. Here's what it will cost you (and the advice you can expect).
Depending on your insurance, a dermatologist appointment will cost you anywhere from $10 to $400. Of all dermatologists, 90% of them won't do a health evaluation alongside your hair loss diagnosis. You'll likely be diagnosed with androgenic alopecia and prescribed minoxidil, finasteride, and then sold into one of their packages for low-level laser therapy ($500+) or platelet-rich plasma therapy ($1,300+). In other words, you'll pay $10 to $400 to receive non-personalized information on hair loss, blanket-statement treatment advice, and then you'll be upsold into therapies that are overpriced for how effective they actually are.
If you consult a hair transplant surgeon, an hour-long appointment will cost you $200-$600. You'll be prescribed finasteride and told to pick up a bottle of minoxidil. Then you'll be offered a hair transplant (either FUE or FUT) and a promise to waive the consultation fee if you actually go through with it (a $10,000+ investment from a qualified surgeon).
The problem with all of this is that both approaches are (1) expensive, (2) lack recommendations personalized to your needs or preferences, and (3) don't dive deep into your own health history. Consequently, you pay hundreds of dollars for basic information on hair loss, prescriptions you could've gotten online for $5 or less, and most worryingly, a less-than-robust hair loss diagnosis. After all, without a deeper understanding of your health history, you might be missing key aspects of your own hair loss pathology which may explain why all other treatments have sold you short.
Our membership community does its best to fix this for you. Not only do we offer regrowth regimens built around your needs, preferences, and hair loss case – but you'll also pay a fraction of the price for the information. Moreover, you'll join a community of hair loss sufferers who want to resolve the very problem you're tackling. Here you won't be upsold into a hair transplant, drugs you're not comfortable taking, or new-age treatments that cost thousands of dollars yet barely regrow any hair.
You can certainly try, and I don't want to stop you from taking this route. The problem is that most people writing content on hair loss don't actually understand the science or the studies they're referencing. So I'd recommend avoiding YouTube channels, natural websites, and hair loss forums.
Instead, do what I did: get access to medical journals, start reading literature reviews on androgenic alopecia and other hair loss disorders, then check their references, start reading those papers, and so on and so forth. Within a year, you'll be in a position to talk comfortably about just how complicated hair loss really is, which treatment options you might want to pursue, and the expectations (and shortcomings) of any therapy.
Having said that, you won't get our library of case studies, ultimate guides, science deep-dives, expert interviews, or any updates from me. You also won't get the supportive community, or access to the latest studies we're discussing, or peoples' progress logs, or clear-cut information on what's actually working for everyone. But you will save less than $150 every six months.
Yes! We've made it as easy as possible to cancel your account – any time – without needing to contact me.
All you need to do is login, access your My Account page, and hit the cancel button. Please note that once you cancel, you'll lose access to the membership site.
I put my full effort into this membership community and its integrity because I want to provide you with material that maximizes your chances of hair recovery. The last thing I want is for you to be unhappy with your purchase.
If you're unhappy for any reason, simply email me with your receipt with 30 days from your original purchase date and I will refund you 100% of your money. I've always honored this.
However, if you're a serial refunder, have stolen content from this site, or are planning to leverage the refund policy before even joining, I suggest you don't join at all. We're here to help each other. We're not here to service those who want to exploit our policies, hard work, and integrity.
The idea isn't for you to stick around forever. We want to get you on the right track: on a regrowth regimen that's getting you regrowth. When that's accomplished, our job is done, and we wish you the best in the rest of your hair recovery.
With that in mind, our community is constantly updated with new guides, expert interviews, treatment overviews, regimen deep-dives, and more. For the people who want to stick around, the value of this membership extends far beyond its initial payment.
The better perspective is recognizing how much money you'll save in the long-run by becoming a member. Take me, for example. I spent $10,000 on Rogaine® and other hair loss treatments – none of which worked for me ­– until I developed an evidence-based regimen that did work (and happened to be absolutely free).
Would you rather go through $10,000, thousands of hours of research, and seven years of trial-and-error? Or would you rather have instant access to everything I know, a regrowth regimen built to your needs, and a community invested in their own success as much as yours?
One month isn't enough time to see a difference in our hair.
Memberships are set up in six-month increments because that's the minimum amount of time we need to fairly evaluate if a regrowth regimen is helping us.
I don't want monthly payments to become a distraction. There's a lot of value to the information and community here. To realize that value, I want you to have a full six months to focus and not feel distracted by several upcoming payments.
During your purchase, you'll be asked to make a username and password for your login to the membership site. Immediately after your purchase, you'll be taken to the membership community. All materials are digital – meaning that after buying, you can access everything instantly.
I'll also send you an email with your receipt and your login details. So save that email!
In almost all cases, yes.
You can access these packages from nearly any country, so long as you have a valid Credit Card or PayPal account. There's just one thing you have to keep in mind: currency exchange. All prices are listed in USD ($), so please be aware that your purchase will convert from USD to your own currency on your statements.
Plenty of support in both direct and indirect ways.
As our community has grown, its members have become self-supporting. We have several community liaisons on staff (and even some peer-reviewed hair loss researchers) inside the forums Monday-Friday helping members.
I'm also very active on our forums. I'll often jump in to help with people's questions or add to the discussion. And the best part is that this is all searchable: so you can often find answers to your questions before you ever ask them.
I no longer provide one-on-one email support to anyone who messages me. However, if you're looking for a more personalized touch, I love engaging with members through video calls. For all members of the Coaching Package, my team and I offer live video sessions (1x weekly). For anyone seeking more hands-on advice, these calls are particularly useful.
If you have other questions, you can always email me. My email is available inside the membership site, and I do my best to get back to everyone. Note: I answer emails Monday-Friday, and my responses may be delayed.
Get started today
Educational resources. A personalized plan. A path toward hair regrowth. Expert-level support.
COMPLETE MEMBERSHIP (Recurring)
220+ page book on hair recovery

30+ guides and interviews

25+ hours of recorded video consultations

1x monthly product reviews (with lab tests)

A community forum (15,000+ posts)
COACHING PACKAGE (Recurring)
Everything in the Complete Membership, plus...

1x weekly live video calls (ask me anything personally!)