Read time: 10 minutes
The Hair Loss-Testosterone Connection
When I was diagnosed with pattern hair loss, the only thing I knew was that hair loss had something to do with testosterone. After a little research, I learned the following:
Dihydrotestosterone, or DHT, is a byproduct of testosterone. DHT levels are elevated in those with thinning hair. Because of this connection, DHT is often considered the cause of hair loss in men and women.
That's simple enough. I thought to myself, "If DHT is made from testosterone, and I have high DHT, that must mean my body is producing too much testosterone. This obviously means I am too manly for own good, so my hair is falling out."
I wasn't alone in this conclusion. A lot of hair loss sufferers, and even some researchers, think the same way.
It's an easy logical jump. But is it true?
If You Have Male Pattern Baldness, It Doesn't Mean You Have High Testosterone
The idea that all men with thinning hair have high testosterone doesn't hold validity. This has been shown in a few ways:
Studies have shown that balding and non-balding men have similar testosterone levels

Aging males typically have lower levels of testosterone

, but they have higher incidences of hair loss
Male pattern loss has been observed in both high and low-testosterone males
Obviously, something else has to be going on here. Testosterone can't be the only implicating factor in hair loss. So what's actually happening?
It's not testosterone. So what triggers hair loss?
It's complicated. That's why I built a hair loss Master Flowchart.

This is the entire hair loss cascade captured in one graphic. It's 10+ years of research -- and yours for free. Enter your email, and I'll send it!
✕
What Really Causes Hair Loss? Find out.
Enter your email. I'll send you The Hair Loss Master Flowchart.

It's 10+ years of research built into one graphic.
DHT Is More Complicated Than Most People Think
The hormone DHT can be broken down into two categories. Firstly, there's serum DHT (the kind that circulates in your blood). Secondly, there's tissue DHT (the kind that binds to your skin, your scalp, and many other places in your body).
Many people assume that all kinds of DHT – both serum and tissue – are bad for your hair. But research on this is mixed.
Let's start with serum (blood) DHT. Some studies suggest serum DHT has no correlation with pattern hair loss. Others suggest that serum DHT is higher in young men without hair loss! This contradicts the widely preached dogma that DHT is universally bad for hair. Based on the evidence, serum DHT is either uncorrelated to or protective against male pattern hair loss.
But what about tissue DHT? Is tissue DHT correlated with baldness?
Yes. The distinction between serum and tissue DHT matters. It turns out that tissue DHT is elevated in the scalps of balding men. Tissue DHT in the scalp is linked to pattern hair loss. Where DHT collects in the scalp, hair loss tends to follow.
Beyond this, DHT gets extremely complicated.
For one, tissue DHT is associated with hair loss in the scalp, but paradoxically, tissue DHT also encourages body and facial hair growth. How can that be? How can tissue DHT encourage both hair growth and hair loss, depending on location? (Note: many theories have tried and failed to answer this).
Here's another paradox… While men's testosterone tend to decline with age, their serum DHT levels stay about the same. At face value, that doesn't make much sense. DHT is made from testosterone. When testosterone decreases, we'd expect DHT to also decrease. But it doesn't. Why?
It turns out that testosterone (specifically, free testosterone) converts to many byproducts aside from DHT. As men's testosterone levels decline, their bodies also begin shifting the conversion of free testosterone toward DHT and away from other testosterone byproducts. This is how serum (blood) DHT levels remain constant, even when men's testosterone levels plummet.
The point of all this is… DHT's role in pattern hair loss is still debated. Men produce more DHT than women. Men bald more often than women. Tissue DHT is present in the scalps of balding men. But beyond that, it's still unclear whether DHT is the root cause of hair loss, or just a symptom of inflammation.
So what happens when we extend our scope beyond DHT and ask, "Based on the evidence, is there a hormonal profile specific to a balding person?"
Yes. The big picture is that in both sexes, if we look beyond DHT, hair loss is closely connected to a hormonal imbalance.  Specifically, an imbalance of the testosterone:estrogen ratio.
Hair Loss Can Indicate Your Testosterone:Estrogen Ratio Is Imbalanced
In women, thinning hair has been linked to higher testosterone:estrogen ratios than non-thinning women.
In younger balding men, elevated estrogen levels are also common.
It seems like in both males and females, an imbalance of testosterone:estrogen is associated with hair loss.
How should we think about this? For men, the imbalance usually looks like this:

For men, even if testosterone levels stay constant, higher estrogen will imbalance the ratio, increase DHT conversion, and lead to hair loss.
For women, the imbalance usually looks like this:

For women, even if estrogen levels stay the same, higher testosterone will imbalance the ratio, increase DHT conversion, and lead to hair loss.
Testosterone:Estrogen Balance Matters
It's likely that the ratio of testosterone:estrogen (t:e) matters more for hair health than the total amount of either hormone, at least within normal ranges.
For women, the ratio can be thrown off by either of higher testosterone or lower estrogen. For men, an imbalance could be because of a drop in testosterone or an increase in estrogen. At the end of the day, if your ratio is imbalanced, you're probably susceptible to hair loss.
For men, the increasing rise in hair loss incidence should come as no surprise. With the current state of most first-world diets, men's testosterone levels today are 22% lower than men of the same age 30 years ago.
For women, whom often experience hair loss after menopause, it should be no surprise that estrogen levels post-menopause drop by up to 90%. It looks like there really is a testosterone-estrogen connection.
What is in charge of regulating all of these hormones? Your endocrine system. More specifically, your thyroid. 
Your Testosterone:Estrogen Levels Are Often Imbalanced Because Of Your Thyroid
Your endocrine system, but specifically your thyroid, is the body's center for hormone production and regulation. If you have an underperforming thyroid, you probably often have cold hands/feet, poor circulation, nagging fatigue, irritability, a low body temperature, and imbalanced hormone levels. Another external symptom of a suppressed thyroid gland (or hypothyroidism) is a decrease in eyebrow hair thickness on the outside of your brows.
For many men, an underactive thyroid often coincides with a lower-than-desired testosterone:estrogen ratio (the inverse is true for women – though the levels are all still regulated by the thyroid). Poor thyroid function is also associated with a host of other diseases worth avoiding.
If you want to prevent or arrest hair loss, it's worth trying to optimize your thyroid health.
Hormonal Imbalance Is Just The Tip Of The Iceberg
If you've kept up with these articles, you'll know that the scalp's elevated tissue DHT levels coincide with other factors – like scalp fibrosis and calcification. You'll also understand that elevated tissue DHT might not be the root cause of hair loss, but rather a byproduct of an inflammatory response. For more background, please read this post.
Stop Googling "How To Regrow Hair" Until 3AM
Instead, just sign up for my 10-day course on natural hair recovery.
You'll get access to my before-after photos, the science behind the DHT paradox, hair loss mistakes to avoid, reader-submitted photos, and more.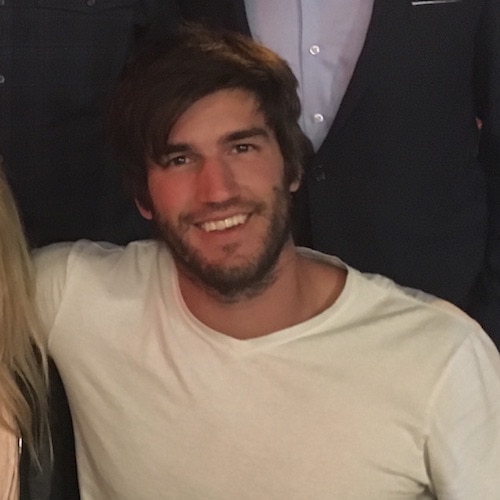 Rob English founded perfecthairhealth.com to share evidence-based approaches to preventing, stopping, and reversing hair loss without drugs. His interest in hair loss began in 2007, right after he was diagnosed with androgenic alopecia. Since 2014, he's written regularly about hair loss science. He's also published two peer-reviewed papers on androgenic alopecia and acted as a peer reviewer for journals. Feel free to browse his long-form research articles or publications throughout this site.